What Is 'The Vegetarian' About?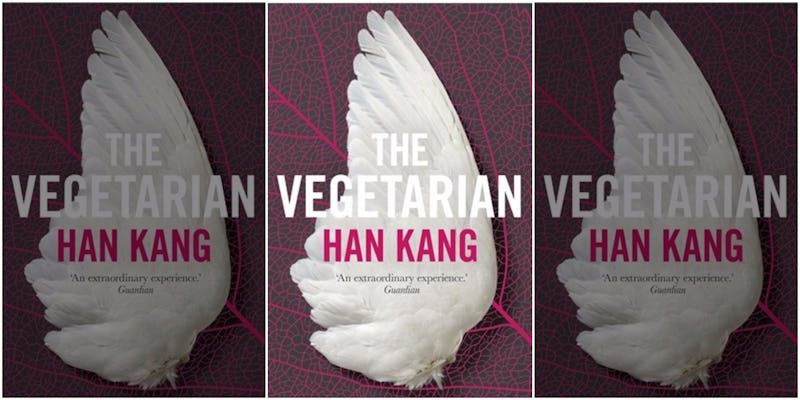 On Monday evening, the 2016 Man Booker International Prize was awarded to South Korean author Han Kang and British translator Deborah Smith for The Vegetarian. They are the first winners since the prize was significantly refigured in 2016.
The Man Booker Prize has been awarding books written in English for 40 years. Beginning in 2005, the Man Booker International Prize was awarded every two years on the basis of an author's body of work, originally written in any language but also available in English. This year, however, some major changes were announced: the prize will now be awarded annually, and it now rewards the best title of the year originally published in non-English and translated into English. The 50,000 pound ($72,000) prize winning is split equally between the work's author and its English translator.
The premise of the winning novel, The Vegetarian, is simple but powerful: after experiencing a series of bloody, gruesome, violent dreams, South Korean woman Yeong-hye decides to become a vegetarian, a consequential act of rebellion in a country where societal norms are strictly followed. Her abusive husband and family respond to her rebellion with violence, cruelty, and threats, and Yeong-hye responds in increasingly bizarre ways as she descends into mental illness. The novel is told in three perspectives — none of which belong to Yeong-hye. Instead, her story is told through the eyes of her husband's, her brother-in-law, and her sister.
Kang and Smith beat out José Eduardo Agualusa (author) and Daniel Hahn (translator) for A General Theory Of Oblivion, Elena Ferrante (author) and Ann Goldstein (translator) for The Story of the Lost Child , Orhan Pamuk (author) and Ekin Oklap (translator) for A Strangeness In My Mind, Robert Seethaler (author) and Charlotte Collins (translator) for A Whole Life , and Yan Lianke (author) and Carlos Rojas (translator) for The Four Books .