Clinton Stokes 'House of Cards' Nightmares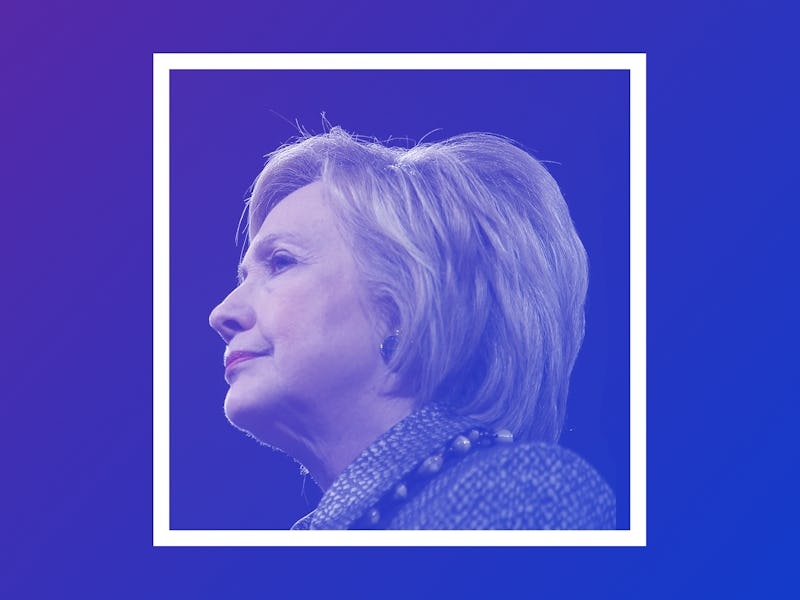 If Hillary Clinton is elected president of the United States in November, it will be a historic win for many reasons. The most talked about one (especially since Donald Trump just loves accusing Clinton of playing the "woman card") is that she would be the first female commander-in-chief. Slightly less discussed is the fact that Clinton would be the first to have a spouse who has also served as president. While she hasn't shied away from talking about her husband's record, but it was still irksome when Clinton declared her husband would oversee the economy during her prospective presidency.
On Sunday, at a campaign event in Fort Mitchell, Kentucky, the former Secretary of State proclaimed she would put her husband Bill "in charge of revitalizing the economy because you know, he knows how to do it." She added, "especially in places like coal country and inner cities and other parts of our country that have been really left out." Now, good ol' Slick Willie won Kentucky in both 1992 and 1996, so Clinton may have thought it was a good strategy to cite her husband to build her appeal in a state that heads to the polls on Tuesday and is by no means a certain victory for her.
Moreover, Clinton's comments about giving her husband a job in her White House don't come entirely out of left field. As CNN noted, just earlier this month, Clinton said, "I told my husband he's got to come out of retirement and be in charge of this because you know he's got more ideas a minute that anybody I know." As the Washington Post noted, Bill hasn't exactly disavowed the rumors that he'd serve in Hillary's White House. At a campaign event in Prestonsburg, Kentucky, he said, "All I'm telling you is, I volunteer that if Hillary got elected president, I would like to be tasked with the responsibility to take you along for the ride to America's future."
Clinton has since downplayed (somewhat) how big of a role her husband would play in her prospective administration. On Monday, when CNN's Dan Merica asked Clinton if her husband would serve in her cabinet, she denied he'd have a spot. Merica reported that Clinton said: "It would be getting ahead of oneself to begin talking about any sort of formalized role for anyone."
Frankly, Clinton should back-pedal in a big way on any suggestions that she would put her husband in a position of power, should she be elected president. In fact, even hinting that her husband would play an active role in her presidency appears tone-deaf to me.
Granted, Bill Clinton was certainly a popular and revered president (though his popularity has recently fallen, according to YouGov). However, in many professional fields, there are established protocols for preventing nepotism, in no small part because it leaves other employees feeling uneasy, resentful, and distrusting of those in charge. Even though one can certainly argue that Bill has the resume to serve in another White House, I sincerely believe that if he served in his wife's administration, it would rub Americans the wrong way. Even floating out that possibility during her presidential campaign seems like a bad strategy.
Doesn't Clinton — and her campaign team, for that matter — realize that she is already viewed as too politically connected and as having all the negative baggage that comes with that perception? A March Washington Post-ABC poll found that only 37 percent of Americans found her to to be "honest and trustworthy," even though nearly twice as many (66 percent) said she "has the right experience to be president." Voters think she's amply qualified, but they still don't trust her. Remotely suggesting that she would establish some House of Cards Frank-and-Claire Underwood political power couple overhaul of Washington D.C. is pretty much the last notion Clinton wants to give to her critics.
Image: Bustle/Dawn Foster