The 'Castle' Series Finale Could Be Heartbreaking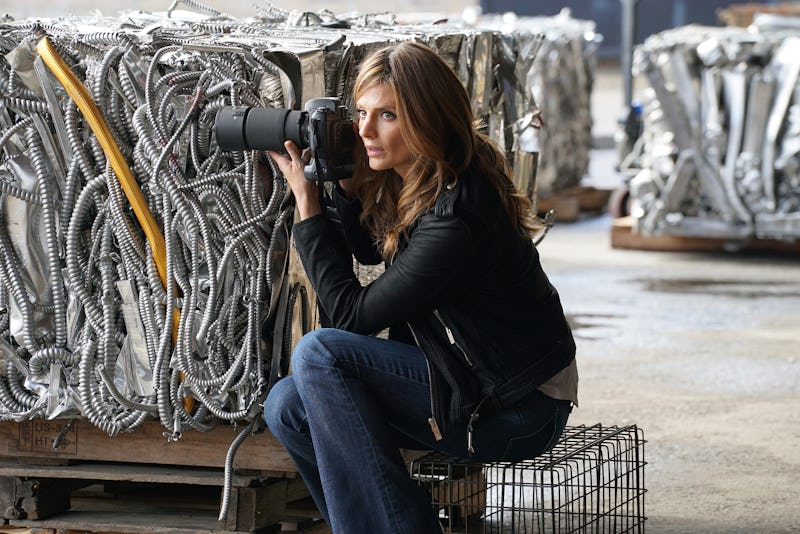 Odds are, many of you are probably still in a state of shock over Castle 's surprise cancelation by ABC, which makes Monday night's episode not just its Season 8 finale, but the show's series finale as well. Granted, ever since Stana Katic announced she was leaving Castle , we knew this could be a possibility. After all, what is Rick Castle without his beloved Beckett? But now that the show is gearing up for its swan song, viewers are more curious than ever as to how the writers will choose to end things. Will we be granted a happily ever after or will they deliver one more emotional punch to the heart? I'm referring, of course, to the on-going speculation that Beckett will die in the Castle series finale.
When the news first broke of Katic's departure, fans immediately started worrying about her character's possible fate. Considering that both Castle and Beckett are still madly in love with each other, you'd think that the only logical explanation for her future absence would be if she met a fatal end in her mission to bring down LokSat. According to Entertainment Weekly's recent interview with Castle executive producer Alexi Hawley, her potential death is definitely not out of the realm of possibility during the show's final hour.
While Hawley didn't want to go into too much detail for fear of giving the finale away, he assured the site that "there's definitely danger" for the main cast members throughout a vast majority of the episode. "Their lives are in jeopardy pretty much from [the] jump," Hawley explained. "What we wanted to do was keep pulling the rug out from under them. Things get dangerous very fast. Ultimately, it's a back-and-forth between being the hunted and being the hunters all the way through the finale."
Granted, killing Beckett wouldn't have been all that surprising of a route to go, especially if they really were preparing to launch into a Season 9 storyline. Her death could've become the catalyst to drive Castle into his newest mission: to track down her killer and make them pay. But alas, that scenario is no longer in the cards. And while it's true that Hawley admitted to TVLine they had prepared an alternate final scene in case the show was cancelled, I doubt their intended storyline will change that much, meaning Beckett's safety is still very much at risk. And if that is the case, it will be a devastating blow to fans.
Castle and Beckett have been working together since the beginning and you want to believe that characters who have been through so much like that have, would get the happy ending that they deserve. However, Hawley mentioned that they really wanted to make this season ending count in a way it never has before. "We really gave them a dynamic episode that's scary, it's funny, and it's emotional," he cryptically told the outlet. "That's the finale — we figured we'd go big." Let's just hope our hearts can handle how it all plays out.
Images: Byron Cohen/ABC (2)