10 Books You Need To Read At Age 21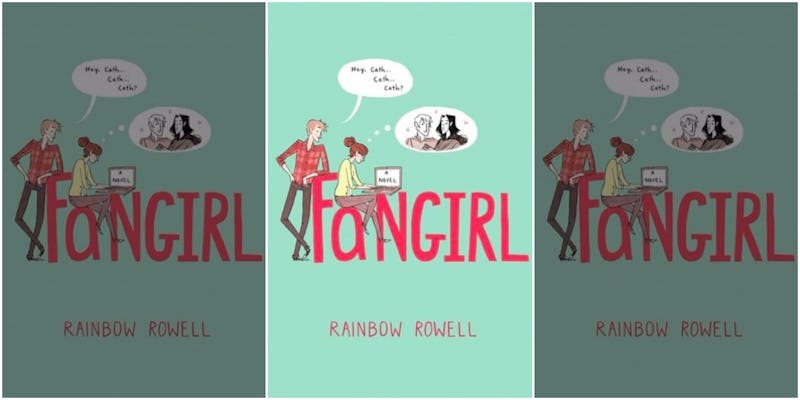 Before I turned 21, the only thing I'd really prepared myself for was the fact that I'd probably experience a hangover for the first time. No one really mentioned the fact that while yes, you can go to bars now, you most likely won't because of all the crazy adulthood responsibilities that suddenly greet you at this age. Having a few handy tips nearby, aka books that'll guide you when you're lost and frustrated, can be a lifesaver at this point in time. I'm sure you've read plenty of books that have helped prepare you for multiple stages in your life, but just in case you need a few more right now, I've got just the thing.
At 21, you might be graduating college, starting your career, paying off student loans, living on your own for the fist time, or something else entirely — and either way, it can feel rather overwhelming. Don't get me wrong, it's an exciting time to start becoming an "adult". It'll seem tricky at times, exhilarating at others, and sometimes, it'll be absolutely confusing. Now is the time in your life when you'll be questioning yourself more, dreaming up new goals, and taking steps towards the life you want. Having a little help along the way will get you far, which is why you should keep books near your side as often as possible.
From books that'll help you with your self confidence to fictional tales of inspirational witches, and so much more, here are 10 books every 21-year-old needs to read right now:
There are still millions of ways the world tries to tell young women that they aren't pretty enough, that they're too confident, that they're this or that. As you take the first steps into adulthood, let this book help you embrace yourself.
Egan's uniquely written novel takes on interchanging narratives — one from Bennie, an aging punk rock performer, and one from Sasha, Bennie's troubled assistant. Both perspectives dissect the music scene, the glory and obscurity of New York City, and the continuous chase to stay forever young. As both Bennie and Sasha age, their lives transform in ways they never saw coming, and it's a humble reminder that change is constant.
I've been a fan of Hoffman since high school, but it wasn't until later that I read her fairytale-like novel, Practical Magic . If you haven't seen the movie adaptation (which is exceptionally well done), here's the synopsis: the story follows two sisters, Sally and Gillian Owens, who were orphaned at a young age and raised by their eccentric aunts. Stemming from a family of magic and witches, they're seen as bad luck in their town, and as they grow older, more bad luck comes their way. So why should you read this at age 21? It's all about understanding yourself, appreciating family, and embracing the craziness that life throws your way.
You're 21, which means you might be getting ready to leave school behind, start a job you don't plan on quitting, or travel until you figure things out. Wherever your find yourself in the moment, you might also be doubting yourself. There is an endless list of things that could be holding you back from making that big change you desire, and it's important to tackle them sooner rather than later. Sincero asks you to take a good look at how your perceptions of yourself and compare those perceptions to how you'd like to see yourself. She'll give you the nudge (or shove) that you need to get where you want to be in life.
5. Fangirl by Rainbow Rowell
In Fangirl, readers meet Cath, a girl obsessed with fictional book character Simon Snow. Her freshman year of college, her twin, Wren, decides she doesn't want to room together, but Cath isn't quite prepared to let go of her sister... or Simon Snow. She's forced to step outside of her comfort zone and into a world where she may be forced to make friends, stretch her boundaries... and fall in love. This is the book for 21 year olds who need a little help embracing change.
If you haven't read The Bell Jar yet, do it now. Sylvia Plath explores that stressful time of "firsts": first becoming an adult, first getting a job, first noticing the world around you in different ways. This isn't a happy-go-lucky novel, but it does beautifully, painfully describe the emotional roller-coaster many experience in their early 20s.
Franny Banks gave herself a three year deadline to make her acting dreams come true. That deadline is nearly upon her, and all she has to show for it is a waitressing job and a Brooklyn apartment. She can't decide if she'll run out of motivation or money first, but she still dreams of doing something important with her life. This is a charming, funny book from Gilmore Girl's Lauren Graham that will resonate with any 21 year old with big wild dreams.
Successful web-designer and new college grad Clay Jannon is forced to take up a job at a bookstore when the Great Recession hits. On this fantastic journey of self-discovery, Clay learns the true meaning of Mr. Penumbra's 24 Hour Bookstore... and the true meaning of the world around him.
Remember going to summer camp, and making lifelong pacts, friendships, and promises? The Interestings is the story of six teenagers who become inseparable at art camp. As time passes, their paths begin to veer off course. They quickly learn that what was important and praised during childhood probably won't fly in adulthood. This book will remind you to cherish the moment and to keep pursuing your talents.
Katie Heaney's hilarious and relatable memoir dives into the complicated mess of dating during your early twenties. Katie has a college degree, a group of hilarious friends, and more, but she struggles to find love. Well, she struggles to even go on a second date. This book is an important lesson is not having everything figured out and learning to be alone.