Leighton Meester's New Show Looks Hilarious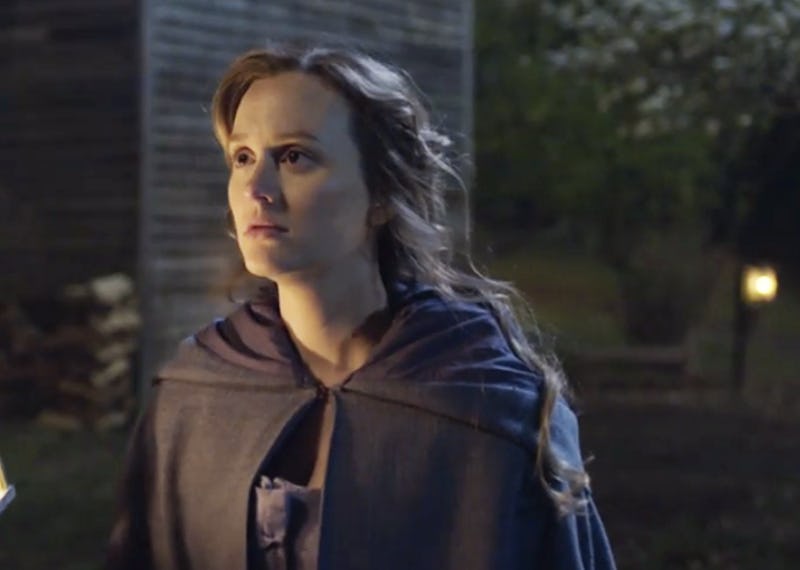 It's no secret that I love Leighton Meester, so news that she's returning to TV in 2017 with a brand new role is more than a little exciting. Making History will air on Fox next year, and the show's first trailer is brilliant. Meester's role couldn't be more different from Blair Waldorf, and it looks like she's going to get the chance to showcase her awesome comic timing and versatility as an actor. So what do we know so far about Leighton Meester's return to TV? Could this be her craziest role yet?
If the trailer is anything to go by, Making History is going to be hilarious. Time traveller Dan has been going back to 1775 every weekend in his time machine (it's a duffel bag, I'm serious). On his latest trip to see his girlfriend in the past, played by Leighton Meester, Dan realizes that he might have accidentally changed history, and now the American Revolution is not taking place the way its supposed to. When asked why he's risking everything to keep returning to 1775, Dan says, "In 2016 I'm a colossal screw-up. In 1775, I have an amazing girlfriend." It makes sense that Meester is playing that amazing girlfriend, and judging by the trailer, she has quite a few kick-ass moments of her own.
One of the best things about the Making History trailer is the way in which the characters use pop culture references. For instance, Dan serenades Deborah (Meester) by singing "My Heart Will Go On" from Titanic, which she believes to be a love song written just for her. Such a smart move! Plus, the famous "Show me the money!" line from Jerry Maguire is utilized and becomes a bit of a catch phrase in the past. This culture clash between 1775 and 2016 is sure to create some hilarious moments, and is a great premise for a sitcom.
The trailer hints at Meester's character being sent to the future, along with time traveller boyfriend Dan. Seeing how her character adjusts to life in 2016 is sure to provide the actress with plenty of material to show-off her comedic talents, and is such a different role from anything she's done before. By existing in two time periods, Meester's character will get to embrace two completely different worlds, and that will be exciting to see. Fans have definitely waited long enough for Leighton Meester to return to TV, and thank goodness the wait it nearly over.
Watch the trailer for Making History below.
Images: FOX/YouTube