Don't Expect Lauren To Show Up On JoJo's Season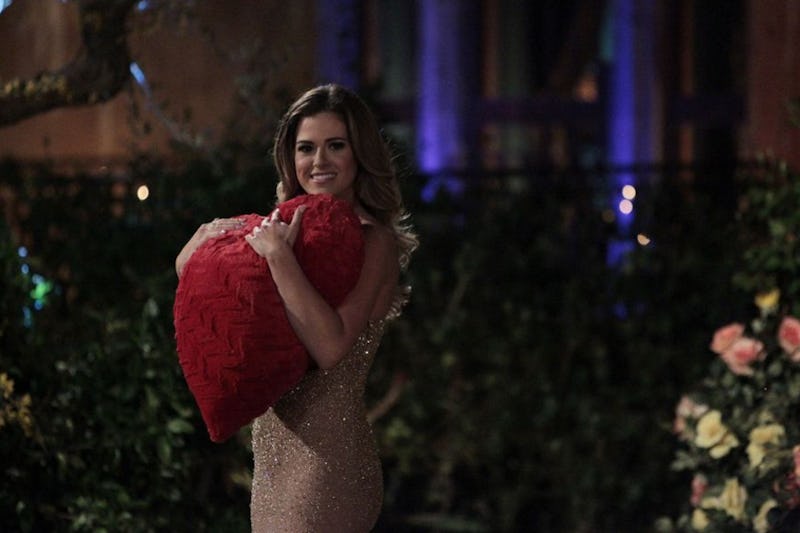 I don't understand why anyone would want to be friends with someone with whom they share a mutual romantic interest, but apparently that thought doesn't apply to the men and women who go on The Bachelor and Bachelorette. So many of the shows' contestants have "fallen in love with" the same Bachelor/ette, yet ended up being best friends. That's why it's really not weird to wonder if Lauren Bushnell will advise JoJo Fletcher on her season of The Bachelorette. Sure, Ben Higgins (very awkwardly) told both women that he loved them, but they spent so much time together chilling in The Bachelor mansion without TV or Internet that maybe they are friends. They do follow each other on Twitter, so it's not a far stretch to imagine that Lauren would appear on The Bachelorette.
Well, former Bachelorettes Kaitlyn Bristowe, Ali Fedotowsky, and Desiree Siegfried are all confirmed to be joining the premiere to give JoJo advice as she starts her reality TV journey, so it just wouldn't make sense for Lauren to show up, too. JoJo will already have enough help and it will be from women who will have insight on what it's like to be the star of the show.
But that doesn't mean that Lauren and JoJo are not friends or have not been in contact. In an interview with Reality TV World, Lauren revealed that she and JoJo talked on the phone after The Bachelor wrapped. "We actually talked on the phone at some point after the show had ended, and her and I are friends," Lauren said. "We were friends during the show, and obviously it's a weird conversation to have, and she was always really supportive. So, we discussed things."
Lauren added, "So, I mean, nothing is weird or anything like that. And now, after that conversation, we've talked periodically here and there to catch up on what each other is doing."
I wouldn't be surprised if Lauren privately wished JoJo luck on the Bachelorette journey, but it doesn't look like Lauren will be sharing any well wishes for JoJo on camera.
Images: ABC/Rick Rowell (2), BachGIFS.com (1)