Where Is Roger From 'Sister, Sister' Now?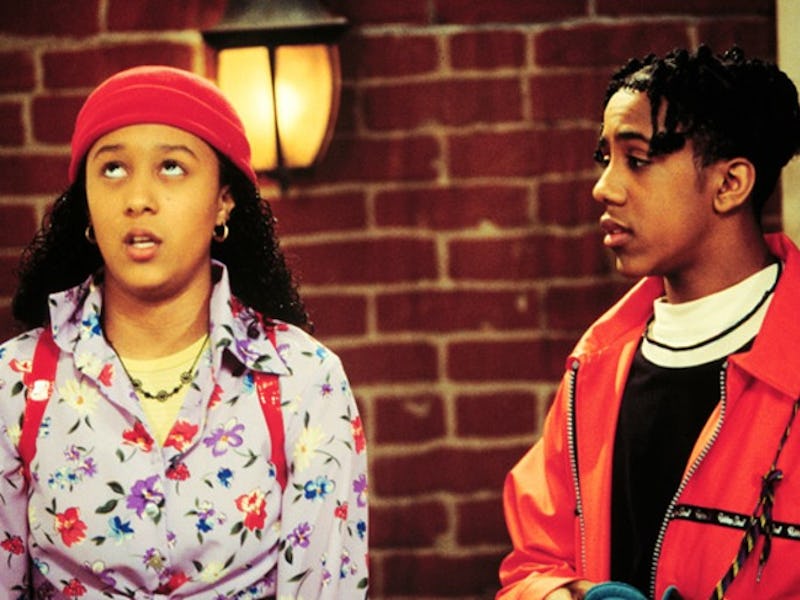 As every '90s kid knows, from 1994 to 1999, Roger annoyed the hell out of everyone by constantly showing up at Tia and Tamera Campbell's doorstep in the beloved sitcom Sister, Sister , — often times when he was unwanted. But, what happened to Roger in the years that have passed since Sister, Sister ended? Well, let it be known: Roger isn't so annoying anymore. In fact, he's got it goin' on. Yep, Roger, also known as Marques Houston in real life, is all grown up. I think we could use a little more of Houston in our lives as much as we need Ryan Gosling's next shirtless pic. What can I say? Needs are needs. So, here's what Houston's been up to since Sister, Sister left our lives over 21 years ago. (And wow, I'm old…)
First thing's first: He's 34 now, and by the looks of his Instagram, could even still be single. But since serenading the Mowry sisters on TV all those years ago, he's been pretty busy focusing on his professional life and still putting those pipes to use. (The vocal kind, pervs.) Before Sister, Sister began, he started the group IMx (short for Immature), which also included Jerome "Romeo" Jones and Kelton "LDB" Kessee. After the show, he continued working on music with the group, until members parted ways in 2002. But good news — according to the official IMx site, they're back together working on a new album and a tour.
Relive the '90s glory now:
In 2003, Houston took on his first solo endeavor with the release his album MH. Since then, he's released six albums while flying solo: Naked (2005), Veteran (2007), Mr. Houston (2009), Mattress Music (2010) and Famous (2013). *Out of breath* Here's the necessary, most recent album cover and ab alert:
Roger is nowhere to be found there!
Houston's been dabbling in on-screen work, too. Here he is in the music video for the 1999 Destiny's Child hit "Jumpin', Jumpin":
He was also in You Got Served (2004), Fat Albert (2004), UPN's One on One and Cuts (2004-2006), horror flicks Somebody Help Me and its sequel (2007, 2010) and another dance movie, Battlefield America (2012). Most recently, he starred in A Weekend With the Family alongside Karrueche Tran, which premiered in April.
In other news, judging by his Instagram, Houston loves a good selfie, knows a spiffy suit when he sees one, and has impeccable taste:
Luckily, Roger is near and dear to his heart:
But never forget:
For now, we'll have to patiently await the long overdue Sister, Sister reunion and stare at Houston's abs some more.
Images: CBS Television Distribution; Shanachie Records; Sony BMG Music Entertainment/Vevo; Giphy