13 Modern Retellings Of Classics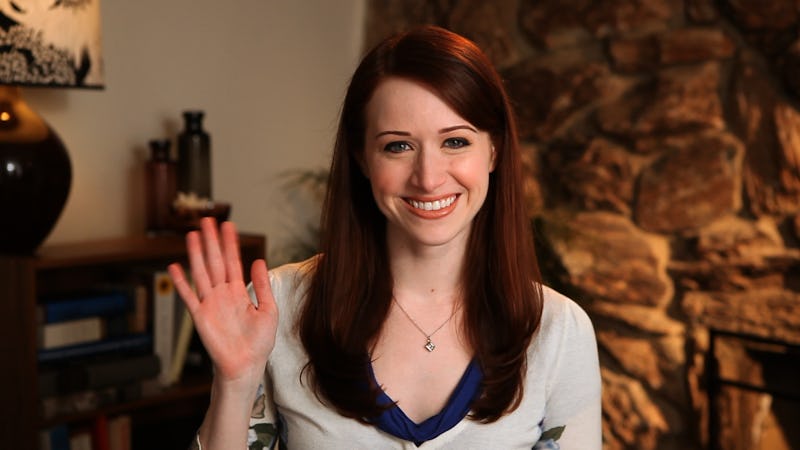 I love classics, and I love modern fiction, so it's no surprise that I'm obsessed with modern retellings of classic novels. After all, many classics are classics because they contain themes that still resonate with us even years after the books were written. For example, look at Romeo and Juliet — it's a story that's been retold over and over again (and even was a retelling itself). Something about certain plot lines and characters just speaks to us on a deep level, and we never get tired of hearing those same stories told again and again, whether in literary fiction, films, or YA literature.
Of course, it's also kind of fun to see what your favorite classic hero or heroine would be like when transplanted into modern times. Who wouldn't want to know what Jane Eyre, or Elizabeth Bennet, or Cyrano would be up to if they were living in the twenty-first century?
It's one of the reasons I love the movie Clueless so much: seeing classic characters in modern settings is both entertaining and fascinating. Not to mention that many of these classic works, unlike modern books, have no sequels. Once you've read them, what are you supposed to do next? I propose, for those of you with a classic literature book hangover, that the next best thing to do is read modern retellings of your favorite classics.
1. Going Bovine by Libba Bray, a retelling of Don Quixote by Miguel de Cervantes
In this modern-day adaptation of Don Quixote, sixteen-year-old Cameron is diagnosed with mad cow disease. Cue an adventure involving a punk angel named Dulcie, a dwarf obsessed with video games, and a yard gnome. This one is a weird and wild retelling that will keep you hooked until the last page.
2. The Looking Glass Wars by Frank Beddor, a retelling of Through The Looking-Glass By Lewis Carroll
Though this retelling still takes place in Victorian London, it has a modern fantasy component: Alyss Heart is the heir to the Wonderland throne, but her Aunt Redd wants the crown for herself. After Alyss escapes Wonderland through the Pool of Tears, she ends up in London, and the Mad Hatter must bring her back. This dark YA fantasy is perfect for fans of Alice in Wonderland.
3. The Girls At The Kingfisher Club by Genevieve Valentine, a retelling of The Twelve Dancing Princesses By The Brothers Grimm
In this retelling of the classic fairy tale The Twelve Dancing Princesses, the princesses are flappers in the 1920s. They sneak out of their father's townhouse every night to go dancing at a speakeasy, until they are caught and separated one night in a raid and oldest sister Jo has to reconcile everything.
4. The Child Thief by Brom, a retelling of Peter Pan By J.M. Barrie
This Peter Pan retelling emphasizes the dark themes of J.M. Barrie's original tale. In The Child Thief, charismatic Peter saves 14-year-old Nick from murderous drug dealers and brings him to Never Land. But Never Land is not the beautiful paradise of your dreams... in this book, it's more of a nightmare.
5. Emma by Alexander McCall Smith, a retelling of Emma by Jane Austen
Jane Austen's classic gets the modern-day treatment in Alexander McCall Smith's novel of the same name. Twenty-first century Emma Woodhouse has just graduated from college and returns home to start working in interior design... and, of course, matchmaking.
6. The Secret Diary Of Lizzie Bennet by Bernie Su And Kate Rorick, a retelling of Pride And Prejudice by Jane Austen
What is it about Jane Austen's stories that lend themselves perfectly to modern adaptations? Maybe it's because her sharp wit and clever characterization defy time. That's certainly true in this book, based on the awesome web series The Lizzie Bennet Diaries, which is of course based on Austen's Pride and Prejudice. Grad student Lizzie Bennet moves home just as eligible bachelors Bing Lee and William Darcy come to town... cue her mother's attempts at fixing up her daughters.
7. Catherine by April Lindner, a retelling of Wuthering Heights by Emily Brontë
Catherine is the daughter of a club owner, and Hence is a passionate musician. Chelsea is a girl trying to find out why her mother disappeared years ago. Their stories are entwined in this modern-day mystery based on Wuthering Heights.
8. The Flight Of Gemma Hardy by Margot Livesey, a retelling of Jane Eyre by Charlotte Brontë
If you like modern adaptations of classics, but you're still hoping for a bit of a time period setting, this is the perfect retelling for you. Set in the 1950s and 1960s in Iceland and Scotland, The Flight of Gemma Hardy follows protagonist Gemma as she becomes an au pair on Orkney Islands and becomes fascinated with the mysterious Mr. Sinclair.
9. A Thousand Acres by Jane Smiley, a retelling of King Lear by William Shakespeare
Larry Cook owns a successful farm in Iowa, which he divides between his three daughters on the event of his retirement. But his youngest daughter Caroline rejects his challenge to work the farm, and is cut out, sparking this contemporary retelling of Shakespeare's classic King Lear.
10. Ten by Gretchen McNeil, a retelling of And Then There Were None by Agatha Christie
And Then There Were None was a classic mystery that chilled me to the bone when I first read it in middle school, and this modern retelling is sure to keep you up all night as well. Ten friends gather on an isolated island for a private house party over the weekend, but things turn sinister fast. Don't read this one if you were planning on getting a good night's sleep...
11. Flawless By Lara Chapman / Cyrano De Bergerac By Edmond Rostand
Sarah Burke is ~almost~ flawless... there's just the small (read: not small) problem of her nose. But it's not really that bad. She has big plans for senior year, which soon include winning the heart of Rock Conway... until Sarah's best friend Kristen develops a crush on Rock, and Sarah promises to help Kristen win him. This YA retelling of classic story Cyrano de Bergerac is a fun rom-com-type update of the story you know so well.
12. The Humming Room by Ellen Potter, a retelling of The Secret Garden by Frances Hodgson Burnett
After Roo Fanshaw's parents are murdered, she is taken to live with her wealthy uncle on Cough Rock Island, a former tuberculosis sanitarium. Of course, the sanitarium has... wait for it... a secret garden.
13. The Graveyard Book by Neil Gaiman, a retelling of The Jungle Book by Rudyard Kipling
Neil Gaiman was influenced by the classic children's stories in The Jungle Book. Of course, in his retelling, instead of the jungle raising a child... it's a graveyard. This fantasy story about a child named Nobody will keep you flipping the pages until you've read the whole book.
Image: YouTube/The Lizzie Bennet Diaries (1)