This Is The Coolest Way To Tell An Instagram Story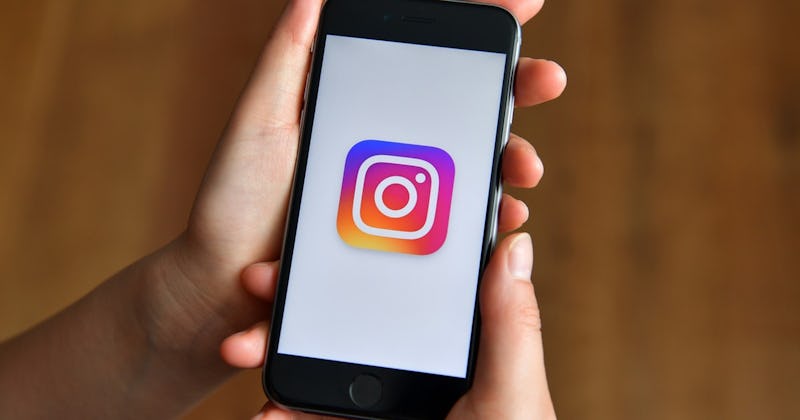 Carl Court/Getty Images News/Getty Images
This is the most inventive way to use Instagram since blogger Caroline Calloway invented the Instagram memoir: nonprofit company 826 Valencia is posting hidden stories on Instagram that you have to tap to reveal. It's surprisingly simple: each of the seemingly blank photos has about 20 users tagged in them — which, as all prolific Instagram users will know, means that the tagged usernames show up when you tap the screen once. But here's the clever twist: when read from left to right, the usernames tell a story.
Not only is this is an adorable idea, there's also a fantastic reason for it. 826 Valencia, which was founded by author Dave Eggers, is devoted to helping disadvantaged young people build their writing skills. To do this, they need volunteers — so they've taken to the Internet to recruit help. Each of the Invisible Stories was written by one of the talented but under-resourced children they've helped, and the symbolism behind hiding them in Instagram pictures is very poignant: the power is with us to make the students' writing visible. If tapping an Instagram picture can bring a story to life, just think of the stories that could be told if more of us donated our time to working with these kids.
The company told HuffPost that they've had wonderful responses from some of the users who were tagged in the invisible Instagram stories — and are hoping it will inspire them to actually show up and volunteer. Or, if you're too far away from the Bay Area to get involved in person, you can donate to help 826 Valencia with their fantastic mission. Let's hope these talented children's stories won't have to stay invisible for long.
Image: Carl Court/Getty Images