'No Tomorrow' Already Has This Going For It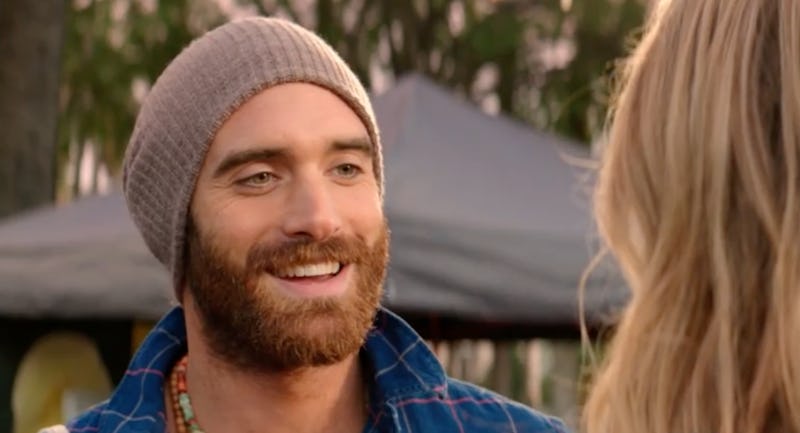 The CW may not be slowing down on expanding their superhero universe, but one of the most interesting shows the network has on their slate has nothing to do with Arrow or The Flash. The CW has just released a preview for No Tomorrow , a romantic dramedy based on a Latin American format, that might be the next Jane The Virgin. The premise is as bizarre as you might expect: a tightly-wound woman named Deirdre falls head over heels for a free-spirit named Xavier, a man who just so happens to believe that the apocalypse is imminent. Xavier's steadfast belief in the soon-approaching end of the world is fodder for plenty of shenanigans (Xavier has created an "apocolyst" of things he wants to do before the end of the world) but it's Xavier himself that might be the most interesting piece of this series. Could Xavier be The CW's answer to the Manic Pixie Dream Girl?
The term "manic pixie dream girl" was coined in 2007 by Nathan Rabin in his review of Elizabethtown for The A.V. Club. Though he has since apologized for creating the term, Rabin's description of Kirsten Dunst's Elizabethtown character (and others like her) certainly resonated with viewers who have seen the trope over and over again. According to Rabin, "the Manic Pixie Dream Girl exists solely in the fevered imaginations of sensitive writer-directors to teach broodingly soulful young men to embrace life and its infinite mysteries and adventures." He likens Natalie Portman's character in Garden State to a Manic Pixie Dream Girl as well: a woman who has little to do but teach Zach Braff's character how to live again. After all, what happens to Portman's Sam after the credits roll? Do we get an inkling of what her life will be, or has she simply served her purpose when Braff's Andrew has his life-affirming realization?
It's hard to judge No Tomorrow on its trailer alone, but I wouldn't be surprised if the writers were well aware of the Manic Pixie Dream Girl trope when penning the series. It's sadly quite rare for men to occupy the same space as the Manic Pixie Dream Girl would — perhaps because men tend to get the more complex Hollywood roles. Yet, when you watch the No Tomorrow trailer, you get the sense that Xavier might just fit the bill. He spends the trailer helping Deirdre leave her boring, bland life behind in pursuit of greater adventure. Xavier may be fun, weird, and zany, but ,really, he's also a device. Without Xavier's push, Deirdre wouldn't have her own series of epiphanies.
Considering No Tomorrow is a TV show with, hopefully, a very long life ahead of it, we're certain to get a deeper look at Xavier's (potentially troubled) psyche when the series premieres on the CW. But, right now, in the trailer alone, it's refreshing to see a sexist trope turned on its head.
Image: The CW Television Networks/YouTube