26 Childhood-Defining Movies Every '90s Kid Saw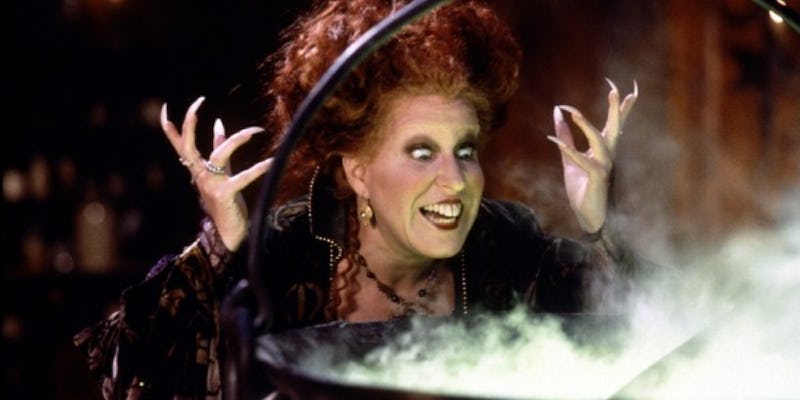 With the ubiquity of entertainment now, kids have it far easier than we did back in the '90s. Back then our only chance to truly enjoy a new film was to catch it at the cinema, beg for the money to go see it again (and again) or wait in front of our television set in the hopes of catching the trailer for it during ad breaks. We didn't have Netflix or YouTube, and the only ways that we could watch our favorite movies at home was either on VHS or when the film got programmed onto a TV channel. And this was only if our parents were willing to sacrifice their own TV time for ours. I know, this is all sounding very Grandpa Simpson (I feel so old), but the fact is that due to how we consumed cinema, there were a certain set of movies which every '90s kid saw at some point in their childhood.
These movies united siblings, friendship groups, and families, and as result, many of these films managed to create also some awesome memories (birthday parties, sleepovers, restless Summers and Sunday afternoon hangouts) and would come to define many experiences of our childhoods. Whilst there's no doubt oodles of films which are missing from this list (the nostalgia is plenty and we could sit here for days recounting it all), I feel pretty confident that these 26 films form the core set of most '90s kids childhoods:
This film is also more than likely responsible for giving you one of your first serious childhood crushes on a young Joshua Jackson, which has grown as we have, swooning over him as a teenager in Dawson's Creek and pining for him as a grown man in The Affair.
Giving kids their first ever glimpse at anti-authoritarian excellence, Matilda made all kids who watched it believe that they were smart, capable and able to stand up for themselves and their friends when it was necessary. Also, Bruce Bogtrotter gave us heroic cake eating goals.
If this film wasn't a staple of your childhood then I feel bad for you, son. I still know way too many of the words to "Dream A Dream."
And you totally had the basketball shirts, computer game and R. Kelly single to prove your love for this film, right?
A little scary to watch as a kid, but in a really thrilling way which made you obsessed with dinosaurs for at least two entire years.
I'm still not entirely convinced that I can remember much from this film except that I'm pretty sure I had a crush on one of the cartoon dogs in it and would demand to watch my VHS copy of it whenever my grandmother babysat me.
OK, so Disney had an era of total perfection in the '90s (Aladdin, Beauty And The Beast, Pocahontas — perfection), but The Lion King was the one which united all kids of all backgrounds into a frenzied obsession. I saw it about 3 times in the cinema for different kid's birthdays and cried my eyes out every single time.
Quite simply, this movie is insane. As a kid, it was just The Spice Girls doing their thing and being super cool and everything but as a grown up it's bewildering on so many levels.
Dearest Rufio: You will always live on in my heart.
Extra points if you also got to see this movie during its original release, in the cinema, with Tim Burton's short film Vincent playing before it. This was one of the ultimate films for kids who would go on to develop some serious horror movie obsessions.
This film was the perfect Sunday afternoon movie, enjoyed with a mountain of snacks, your favourite blanket and a less than stable pillow fort.
Who else still completely creases up when they watch Mrs. Doubtfire? It's timeless. And for kids, this film was the pinnacle of comedy genius.
For many of us, Clueless was probably one of the first "grown up" films that we ever got to watch. Whilst some of the jokes might have gone a little over our heads at the time, we understood the main bulk of it and started annoying our parents by talking "Valley Girl" to them all the freaking time afterwards.
...and Home Alone 2: Lost In New York. Both films were the linchpins of '90s family entertainment and probably one of the few films that siblings, parents, and grandparents could all happily agree on watching together.
Despite being released in 1984, The Neverending Story remained a prominent part of many '90s childhoods, inspiring young girls everywhere to wear their necklaces around their foreheads in order to be known as an official "Princess."
Legit gave you your first ever fuzzy tummy feelings for Johnny Depp.
Oh god, 23 years later and I'm still completely traumatized by the harrowing ending of this film. The phrase "He can't see without his glasses!" makes me want to curl up into foetal position whilst sobbing into a pan of spaghetti that I'll eat mournfully by the handful. Heartbreaking.
For '90s kids who were deep into their animal rights, Babe was the ultimate movie-proof as to why nobody could ever eat pork chops around you ever again. Pigs are smart, Mom and Dad! I'm boycotting this BBQ!
Basically a junior-high, pre-internet version of Gossip Girl, which is fitting considering that Michelle Tratchenberg (aka Quotable Gossip Girl lunatic Georgina Sparks) was the leading young lady in this film.
Hocus Pocus wasn't just for Halloween, it was for life.
A movie of such rubber-faced, obnoxiously loud anarchy that watching this film as an adult feels like an instant migraine waiting to happen.
Bill Pullman, Will Smith, and dammit, even Jeff Goldblum were beautiful, heroic, sassy and smart men saving the World from aliens and secretly, you might have definitely have had a crush on all of them.
Goth kids, weirdos, and outcasts, unite! The Addams Family was our film and rightly taught us that there was absolutely nothing wrong with who we were, that it was cool (and funny) to have dark humor and be a little morbid and that wanting to wear black all the time looks totally badass at any age.
100 percent Summer fun. Just thinking of this film reminds me of juice boxes, ice pops and popcorn which was a little too warm and sweaty to enjoy.
25. Toy Story
Toy Story was such a big deal when it came out in the cinema that it become every kid's birthday party movie for about two months, solid. And afterwards? It became every kids' sleepover movie for about two years.
For '90s kids who were deeply concerned about saving the environment and defending the rainforests, Ferngully delivered a story which was right on the money. See? Entertainment can be political and fun!
Anybody else got a sudden, urgent desire to make some pizza bagels, snuggle down into a sleeping bag and watch The Mighty Ducks on VHS? Weekend plans: Sorted.
Images: Walt Disney Pictures