'The Voice' Season 11 Will Be Different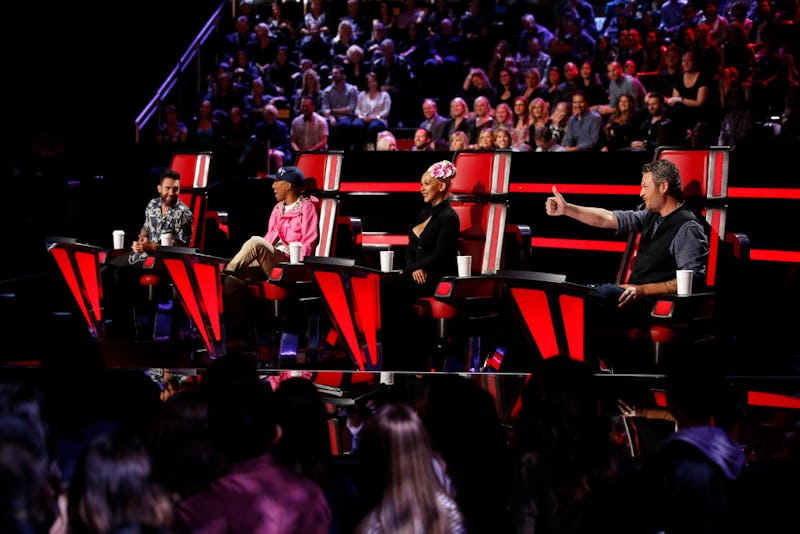 Season 10 of The Voice will come to an end by declaring its next winner on May 24, leaving fans of Laith Al-Saadi, Alisan Porter, Adam Wakefield, or Hannah Huston very happy. And even if your favorite contestant doesn't take the win, Season 11 of The Voice will premiere in just a few months. According to Variety, NBC is planning to premiere the next season of the show in September 2016, after just a brief summer hiatus. It's a part of NBC's shockingly successful fall programming, pairing what's possibly going to be the last successful singing competition show with NFL Football. Together, football, The Voice, and Blindspot will make NBC's fall schedule mandatory live viewing.
And since the show is going to return so soon, you can expect there to be some pretty notable changes between The Voice Seasons 10 and 11. For example, there will be two brand new judges added to the panel: Alicia Keys and Miley Cyrus, according to The Hollywood Reporter. I'm curious exactly what Cyrus will be looking for when she builds her team, since she's equal parts old-school country pop crooner and agent provocateur, and I'm excited to see what kind of brilliant vocalists and musicians Keys recruits for her team.
Both stars have appeared on The Voice before, as coaches and mentors, but this is the first time they'll be running their own teams. And it also marks the very first season that will have two female-run teams, which is another mark in Season 11's favor. That could totally change the dynamic of the panel. And, Cyrus is going to be the youngest coach to ever be on the show, so maybe she'll bring a certain millennial approach to the game. Plus, she came of age as a very different type of pop star than the rest of the coaches, so perhaps crafting a provocative image will be particularly important to her team.
Unfortunately, the show will also be losing a couple of coaches to make room for Cyrus and Keys. Pharrell will be leaving the series after Season 10, according to The Wrap. And, Gwen Stefani is still out. However, there could still be some cute Blake/Gwen moments at some point during the season, if Stefani returns to act as a mentor for Blake Shelton's team.
But don't worry, the key elements that make The Voice great will still be there. The panel of coaches will still be sitting in their trademark spinning chairs, and they're still going to argue over which talented singers should be a part of their teams, with plenty of flirtatious banter between key panelists Adam Levine and Blake. There will probably be at least one performer per season that so utterly destroys the competition that you tear up every time they belt out an incredible note. And as the weeks go by, you won't know who you want to win — that's what makes The Voice so darn addictive.
Image: Trae Patton/NBC; Giphy (2)