Alisan Porter's Single Will Hit You In The Feels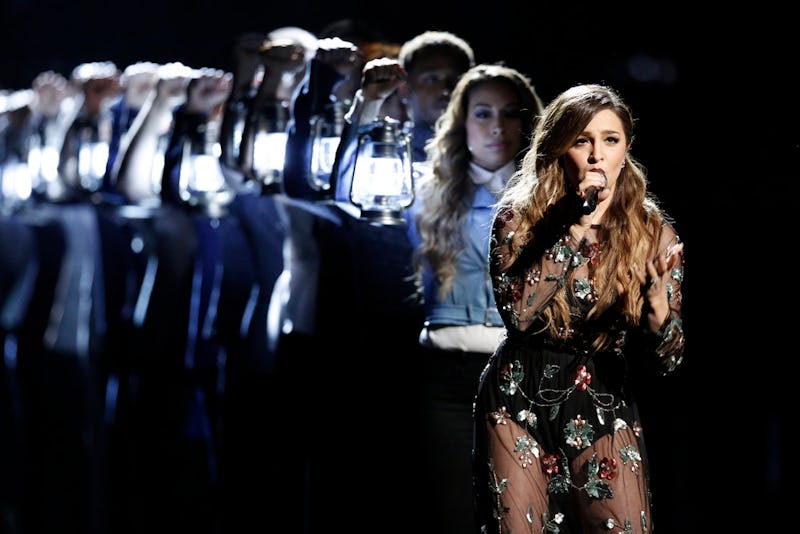 The end is near, The Voice fans. The two-part The Voice Season 10 finale kicked off tonight and the contestants are bringing it. As part of their final show, the final four will each be performing their own original songs. Team Christina's Alisan Porter was the first to debut her single and it was even better than one could ever imagine. "Down That Road" is an emotional ballad inspired by Porter's own life journey and it's the kind of song that hits you right in the feels.
Porter has been extremely open during her time on The Voice about her struggle with drugs and depression. So it comes as no surprise that she would use this very struggle to inspire her debut original song. But instead of using the song as a personal account of her journey, the Team Christina favorite crafted the lyrics to inspire and empower others to take hold of their own lives. "Down That Road" is honest, inspiring, and extremely powerful which is why the perfect pick for Porter's debut original song.
There's no denying that Porter has what it takes to win The Voice and her performance tonight was just another way to prove it. There's a real chance of her winning the competition tomorrow night and it would be well deserved. Porter is the humble, empowering, wholesome voice that the music industry needs. There's no doubt that many fans across the country agree and will prove it by voting for the former child star to take The Voice title. Whether she wins or not though, Porter is the real deal and there is no doubt that she has a long music career ahead of her.
Image: Tyler Golden/NBC