Wait, Did JoJo Just Spoil 'The Bachelorette'?!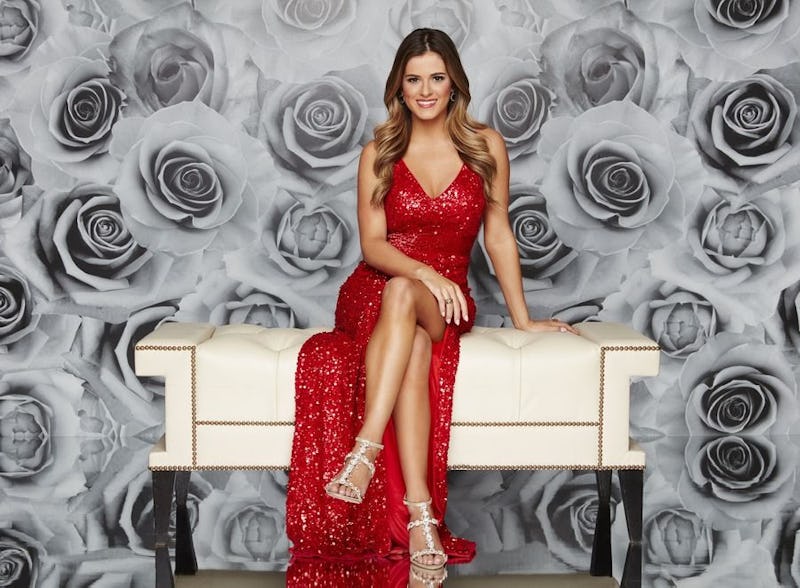 You guys, JoJo Fletcher might have a bit of a scandal on her hands. One of the biggest reasons that people tune in to watch The Bachelor and The Bachelorette is for the sheer anticipation and speculation about who will walk away engaged at the end. We always complain about wanting the finale to just get here already, but in reality we love the thrill of waiting week to week to see what happens. Contestants and stars are always sworn to secrecy until after the finale and interviews are always filled with a bunch of, "I guess you'll have to watch" kind of deflections. Well, this year's Bachelorette might need a quick refresher course on the rules, because she might've just spoiled the ending — yes, really. According to a new interview she gave, it's seeming very possible that Jojo is engaged at the end of The Bachelorette .
During the normal morning talk show rounds that come along with the Bachelorette premiere, JoJo took a spin on Live! With Kelly on Monday, May 23, the day of the Bachelorette premiere. Kelly Ripa's co-host that morning was Fred Savage, and the two hosts were eager to have JoJo spill secrets from this upcoming season. Initially, the reality star just gave the standard answers you'd expect, and she seemed like she was going to be tough to crack. But then, while she tried to give a vague answer, she actually said something that made Kelly and Fred jump into the same chair together. Said JoJo, "I'm happy, and I would do it again in a heartbeat."
Um, that sounds like she is still a single woman, right? Savage immediately declared, "So, you're not engaged!" and JoJo appeared to be slightly uncomfortable. She just kept shrugging and her face turned a light shade of crimson. Why would she be so eager to "do it again in a heartbeat" if she was a taken lady? There is no need to repeat her search for love if she has already found it. So did she just accidentally let the cat out of the bag?
Hopefully, this was just a slip of the tongue, but it sure seems suspicious. I certainly hope that JoJo found love this season but if she walks away without a fiance, I'm sure she had good reason to and is happy with her decision, but I guess we will all have to wait and see what happens this season.
Images: Craig Sjodin/ABC