There's Some Blood In 'The Bachelorette's Future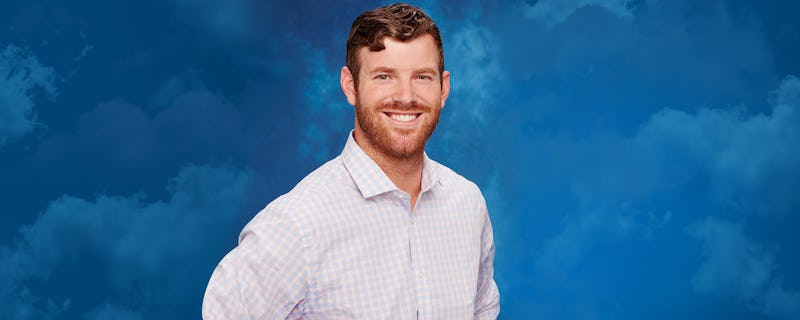 One of my favorite parts of The Bachelorette premiere every season is the super dramatic promo ABC airs afterwards, full of the most dramatic moments of the episodes ahead. As usual, JoJo Fletcher's extended preview involved a few acts of violence, because that's kind of what happens when you stuff a bunch of strangers in a fish tank full of emotionally charged situations. But the most disturbing moment? Bachelorette contestant James Taylor, totally covered in blood. What is going on here?!
Unfortunately, the promo didn't answer that question, so literally anything could be happening. Is it James' blood? Is it someone else's? Who's to say?! It could have been the result of a fight he was in, especially since the promo also showed Chad getting pretty rowdy when the other guys called him out for being a villain, so that's totally an option. More likely, it's totally unrelated to a physical fight, and could be part of a ridiculous group date that resulted in James getting covered in fake blood.
Wouldn't that be the most Bachelorette thing you've ever heard of, especially after last season's funeral date? These things just keep getting weirder. And if someone is hurt, there's a pretty good track record for medical help getting to these contestants quickly, so try not to worry. There may be some punches thrown this season, but I don't think this scene involves any.
Besides, let's keep one very important thing in mind before we get too carried away: The Bachelorette has a bad habit of showing us clips in the promos that never make it to air in an actual episode, so there's at least some chance that the mystery of James' blood will remain forever unsolved. Fingers crossed that doesn't happen here. I need to know!
Image: Rick Rowell/ABC