The Wait To Stream Disney Films Is Getting Shorter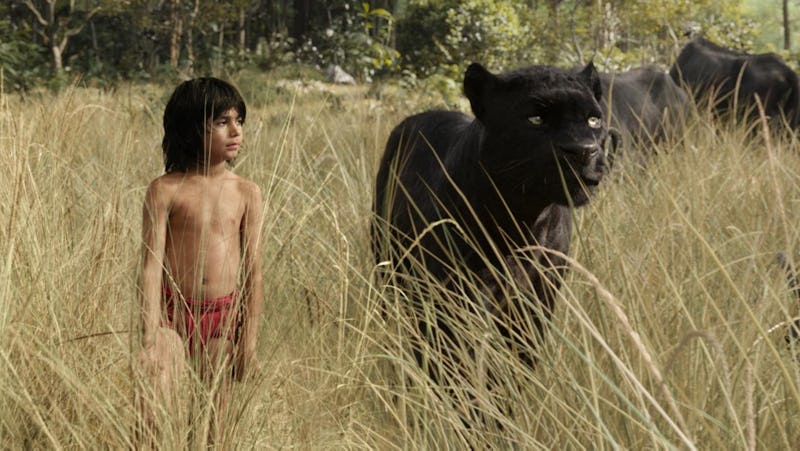 I have a confession: I missed seeing The Jungle Book in theaters. I'm not proud of it. I read the reviews praising its brilliant visuals and sense of adventure, but I just didn't make it. While I doubt watching it on my TV can live up to seeing the $175 million movie on a big screen in its 3D glory, I'm still planning on catching Disney's reboot of the 1967 animated classic any way I can. This new version opened in mid-April of this year. So when will The Jungle Book come to Netflix?
I don't have a definitive answer for you yet, but I can say that the wait will probably be shorter than it would have been if The Jungle Book had come out even a year or two earlier. Netflix has not announced a release date for The Jungle Book to stream. However, users will be seeing more Disney movies on the service as of this fall. If you pay attention to industry talk, you may remember some chatter about a big Netflix and Disney distribution deal that was being orchestrated a few years ago. That deal was done, and finally the results of it are set to reach the public. This Monday, the news was included in a Netflix company blog post by Chief Content Officer Ted Sarandos about the service's summer schedule. Sarandos writes, "From September onwards, Netflix will become the exclusive US pay TV home of the latest films from Disney, Marvel, Lucasfilm and Pixar."
Is that announcement as huge as it sounds? And what does "latest" mean? A representative of Netflix told Variety that "latest" refers to this calendar year and onward. "The 2016 releases will start rolling on in September and we'll share specific dates/titles closer to their premiere on the service," Netflix clarified. And since The Jungle Book came out in 2016, it very well may be available to Netflix subscribers come fall.
Unfortunately, this deal doesn't mean that every Disney, Marvel, Lucasfilm and Pixar movie ever made will be available to stream on Netflix from September until forever. Don't give away those DVDs just yet. (And keep in mind that this is specific to US Netflix users.) But Slash Film points out that this Netflix deal replaces the previous exclusive agreement that Disney had with Starz, hence the 2015 release Star Wars: The Force Awakens debuting on that network and not on Netflix streaming. Future Star Wars movies like Rogue One and Episode VIII will be fair game to Netflix though, as will Captain America: Civil War, Zootopia, Finding Dory, and Doctor Strange. All those studios are hitting 2016 hard, so Netflix has to be pleased they signed that contract.
Still, The Jungle Book will almost certainly be released on DVD and Blu-Ray a few months before the Disney and Netflix deal takes effect. So if you're desperate to hear Bill Murray belt "The Bare Necessities," you may want to invest in the disc. But if you're willing to wait, you will very possibly be able to add the combination live-action/CGI family movie to your queue before the end of the year.
Images: Walt Disney Studios; Giphy (3)