'Stitchers' Doesn't Yet Have A Season 3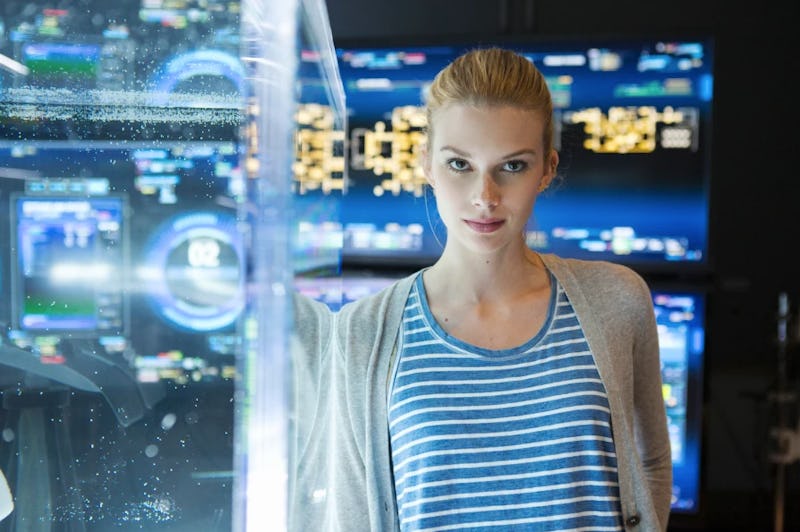 Freeform's procedural crime-solving drama with a supernatural twist, Stitchers, has its season 2 finale episode on Tuesday, May 24. While the series has a cult following, many fans are concerned about Stitchers' fate beyond Tuesday's episode. Will Stitchers get renewed for Season 3?
While Freeform has yet to confirm Stitchers for a third season, all hope is not lost for fans of the metaphysical series. Stitchers stuck around even after the network rebranded, which means they likely see it as part of the network's future. Still, fans are not leaving the series' fate up to the TV gods, there is already a petition circulating asking the network to renew Stitchers for Season 3. If it were to come back, it would likely premiere next spring or summer like Seasons 1 and 2 did.
It seems that Stitchers has a devoted following that isn't going to let go of the series that easy. So, what are these devout followers going to do after this season's finale episode? What will they watch until they get more episodes of Stitchers? Are there other marathon-worthy shows that could possibly fill the void? Yes! Here are 7 supernatural shows that are currently streaming on Netflix that are sure to be great additions to any Stitchers fans' Netflix queue. So, happy streaming while you wait for Stitchers next season, fingers crossed.
1. iZombie
Like Stitchers, this series follows a heroine that solves crimes using victims' brains — by, well, eating them. New episodes are currently airing on The CW, but Season 1 is on Netflix.
2. Fringe
All five seasons of this sci-fi, crime-fighting series are available on Netflix.
3. Arrow
Arrow, based on DC Comics' Green Arrow, is in its fourth season on The CW. But, Netflix viewers can catch up on Seasons 1-3.
4. The 100
This post-apocalyptic, supernatural series' first two seasons are currently available on Netflix, more episodes will likely be added soon as the third season just came to a close on The CW.
5. Dollhouse
Joss Whedon? Sci-fi? Yes, please. The two-season series is available on Netflix.
6. Charmed
All eight seasons of Charmed, following the mystical adventures of sister witches, are currently streaming on Netflix.
7. Supernatural
Another long-living "supernatural" series (which is still going strong) — 10 seasons of the Winchester brothers' exploits are available on Netflix.
Here's hoping Stitchers returns soon for Season 3. But, even if it doesn't, these shows have you covered.
Images: Adam Rose/Freeform