Everyone From 'Southern Charm' On Snapchat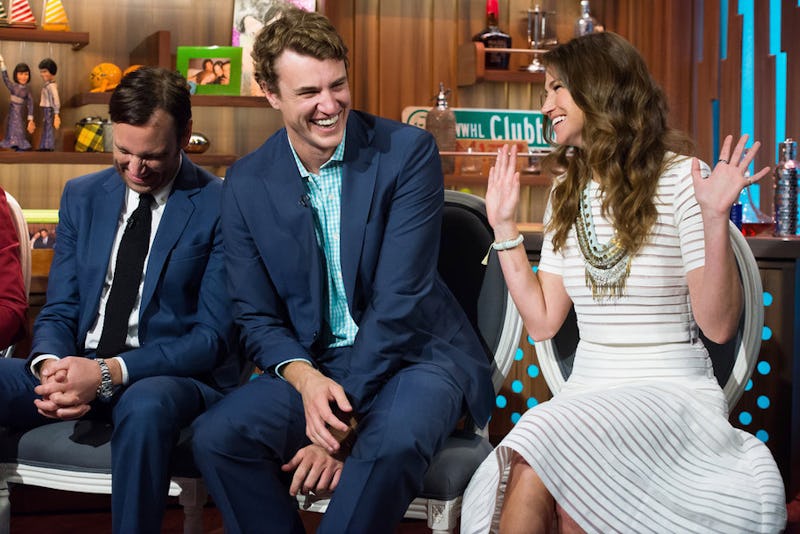 Hey, y'all, if you want even more Charleston in your life, then you should probably take note of all the Southern Charm cast Snapchat names. If you don't have Snapchat, then I guess you better download it stat, especially if you consider yourself a huge fan of the Bravo series. If not, you should probably still add it to your phone, because not only is it entertaining, but you get a pretty awesome view into the lives of your friends and family, and, most importantly, celebrities.
Back to the Southern Charm gang, unfortunately, not the entire cast has Snapchat — yet. Here's hoping soon enough they will all be part of the social media platform. Until then, at least a handful of castmembers from the reality series that loves to showcase drama just like, well, every other show on Bravo, is on Snapchat. For those who root for Patricia Altschul, Whitney Sudler-Smith, Thomas Ravenel, Cameran Eubanks, and Shep Rose, I hate to be the bearer of bad news, but they aren't snappers. Obviously, that could change over time and let's hope it does.
In March, a fan asked Shep if he had Snapchat and he replied, "No. Don't need another reason to stare at my phone. And it seems juvenile." Well, OK, then, Shep. In April, Cameran shared a selfie on Twitter trying to figure out Snapchat. Clearly, it didn't work out too well as she tweeted, "Me attempting Snapchat. Forget it. Twitter is easy. You write stuff and read compliments and insults. Easy."
Despite Shep and Cameran trying to avoid it all costs, you will recognize a few friendly faces from the cast on Snapchat.
Craig Conover (Caconover)
Thanks to Craig's girlfriend Naomie posting this on Instagram, Southern Charm fans know exactly what to expect form him on Snapchat.
Kathryn Dennis (legallyred)
I have a feeling Kathryn's Snapchat is a great place for her to share selfies and cute snaps of her kiddos, Kensington and St. Julien.
Landon Clements (LandonClements)
Thanks to Landon hopping on the Snapchat train, fans get snaps like this.
Naomie Olindo (gnomieo08)
There aren't enough thank yous to send to Naomie for sharing her cat with the world.
Yeah, there are only a few Southern Charm cast members on Snapchat, but I have a feeling the ones who have yet to join will either sign up soon or will hopefully make appearances in their co-stars snaps. *fingers crossed*
Image: Charles Sykes/Bravo