'Nashville' Still Has A Chance To Be Rescued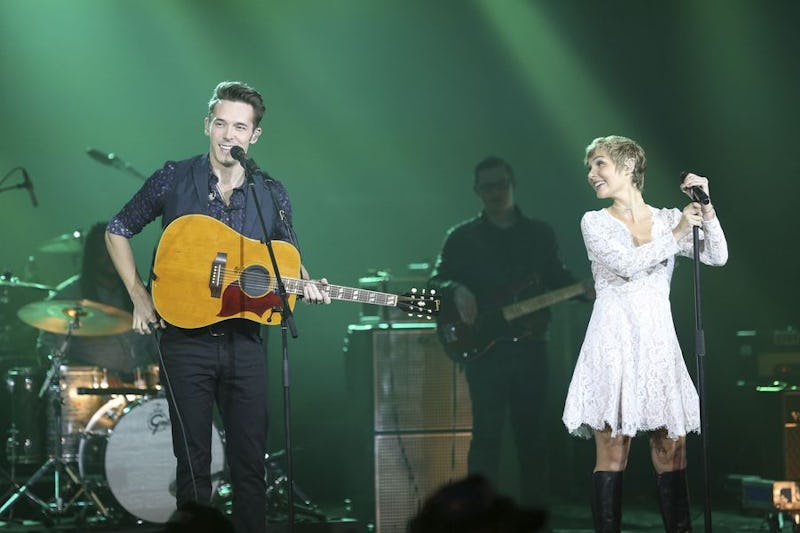 Some love affairs last for a whole lifetime, and others last only for a few years. Though their durations are short, these relationships are just as important. That's how I feel about Nashville, which was cancelled by ABC earlier this month after only four seasons. The music, the drama, the flowing hair of Connie Britton — it was all wonderful, and it's all gone too soon. Well, unless… Could Nashville Season 5 happen with help from a streaming service or other network?
It's happened before. Cougartown moved from ABC to TBS, Scrubs changed networks from ABC to NBC, and Unforgettable switched lanes from CBS to A&E. Hulu scooped up The Mindy Project after FOX said its goodbyes, so why can't Nashville have the same good luck? ABC President Channing Dungey told Us Weekly how she and the other network brass agonized over cancelling the show, saying, "A lot of the decisions really did come down to the wire… even though Castle and Nashville were wonderful shows for us and good performers for a long time — that the future for us did not necessarily lie in those shows." While I get her struggles in deciding what to keep and what to throw away, I'm still upset that the musical drama didn't make the cut.
Luckily, I'm not the only fan who feels this way, as many others are seriously working to bring Nashville back. A Change.org petition is gaining steam on the Internet, with nearly 100,000 signatures at publication time — as soon as the petition hits its goal of 150,000 signatures, it's going to be sent off to the decision-makers at CMT, Hulu, Netflix, TNT, AMC, Amazon, NBC, CBS, and ABC to plead for a second chance for the show. The Hollywood Reporter noted that Lionsgate, who produces Nashville , was actively shopping the show around pretty much as soon as it got the news that it was cancelled. Lionsgate even tweeted a message to fans encouraging them to fight for their favorite show to be resurrected.
Nashville actors Ed Amatrudo, Sam Palladio, Clare Bowen, and creator Callie Khouri also tweeted out encouragement for fans to push another network to pick up the show. Nothing like crowdsourcing, right?
So what happens now, Nashville fans? That remains to be seen — I guess we'll just have to wait and see what happens when the country dust settles. There has been no confirmation either way that Nashville is really dead or that it will live again. In my wildest dreams, I hope a streaming service like Hulu or Netflix opts to pick up the show. A streaming network would let Nashville do what it wants with fewer restrictions about time slots, season lengths, and the like. Basically, a streaming service has the best chance of letting Nashville just be Nashville, which is exactly what fans want.
Images: Mark Levine/ABC; Giphy