Luann Has A New Man ON 'RHONY'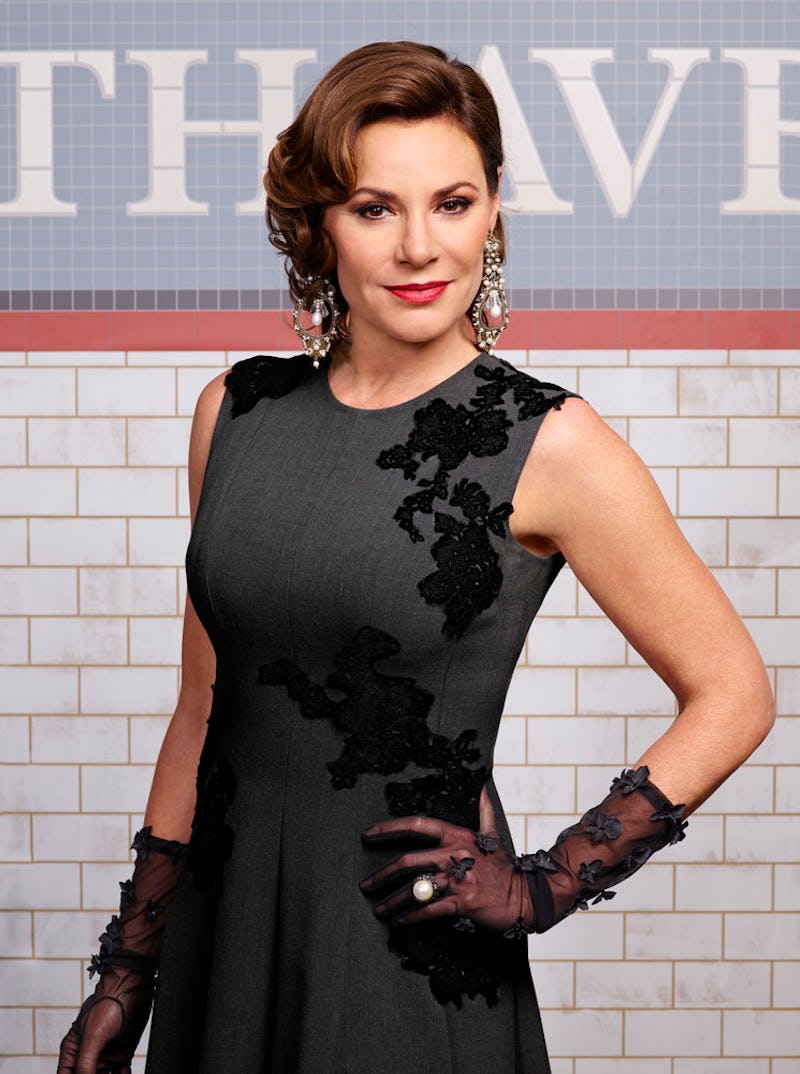 Real Housewives Of New York star Luann de Lesseps got engaged to grocery heir Thomas D'Agostino in the winter of 2016, but six months later, we're just meeting him on the show. Luann brought Tom around to a dinner with all of the other ladies, and it was immediately apparent just how gaga these two are over each other. They weren't even engaged yet and it was obvious that wedding bells would soon be ringing.
We got a glimpse of Tom and Luann's love affair with a conversation between Sonja and Luann. Luann is staying at Sonja's place in New York City because she lives in Bridgehampton (no point in having two places for one person), and the two women had a bit of a gab session over bagels. It was just like college, except Luann was wearing a nightgown and a fur stole instead of a North Face fleece and Uggs. Luann was telling Dorinda just how much sex she and Tom were having at the time — sometimes going at it three times in one night. Oh, the honeymoon phase, right? I would totally watch a spinoff of Luann and Sonja talking about their sex lives over bagels. Sign me up, Andy Cohen. Seriously, though Tom and Luann's chemistry obviously sizzled from Day One. Funnily enough, Ramona dated Tom for like a minute, but obviously it didn't last.
As an avid Real Housewives Of New York viewer, I've seen a lot of ups and downs with Luann. At the beginning of the series, she was on top of the world, and then she got divorced, and her bottom dropped out. Luann was in a tough place for a long time, and it's really beautiful to see her downright chipper again. Given how happy Luann is, I hope that she and Tom have a beautiful life together, from New York City to the Hamptons.
Images: Mathieu Young/Bravo; Giphy