Adult Stars Reveal Their Best Techniques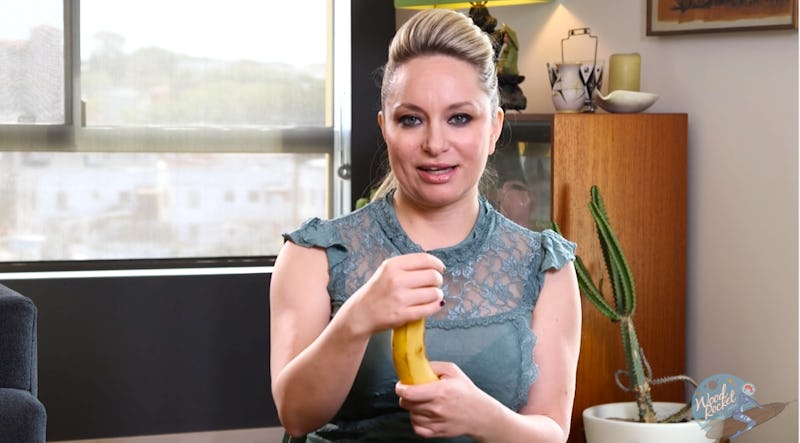 Oral sex may be an art, but so, too, is digital manipulation. While mouth-to-genital arousal is the focus of many sex tutorials, there's something quaint and old-school about working on your hand game. Enter WoodRocket's latest SFW video on porn star hand job techniques, which is filled with time-tested advice.
Hand jobs are often forgotten after you've graduated to blow jobs and beyond, but there's something to be said about getting back to basics. Plenty people aren't as interested in being jerked off when there are other options on the table, but there are those who are always down. After all, hand jobs are pretty much a no-risk activity when it comes to spreading STI's, and some folks find them quite satisfying.
So what do the sexperts have to say? First, be gentle. You don't want to pull it off for god's sake. Second, use two hands, for maximum penis pleasure. (Marissa Martinez likens it to "churning butter.") Third, get into it! "The hand job needs to be passionate, you need to be looking in the eyes," explains Leah Gotti. So even if you're not physically getting pleasure from it yourself, please don't act like it's a literal job!
Check out the entire video for more hand job tips.
Images: WoodRocket/YouTube