'The Walking Dead' Went Old School On Red Nose Day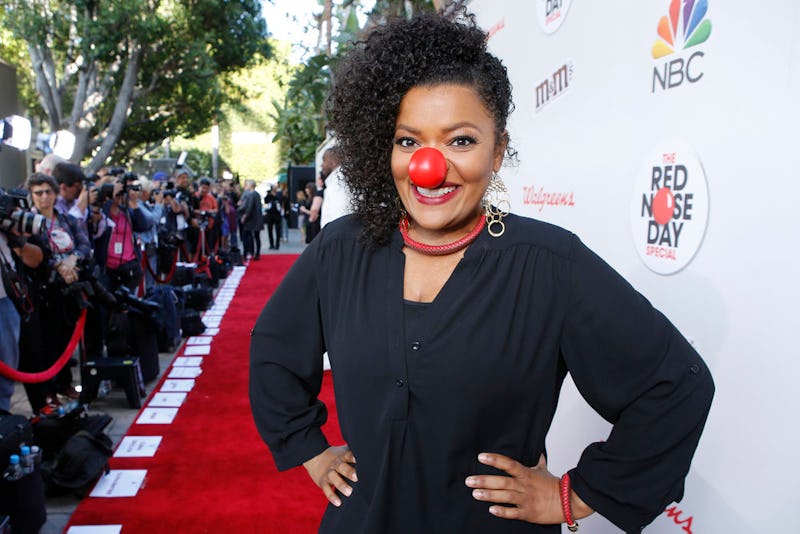 You don't need to watch more than five minutes of The Walking Dead to know that it's a stressful show. There are so many charming and beloved characters that get put through so, so much peril. That's what made Red Nose Day's The Walking Dead TV special parody extra refreshing and super funny.
The segment opened with stars Norman Reedus and Andrew Lincoln (exaggerated British accents and all) drinking milkshakes and thinking about doing something lighter than their zombie apocalypse. What happened next was a reimagined opening credits for a old-fashioned television special. This was a bit of a risky choice, as that reference might be lost on some audience members, but I think it worked!
Some of the cast appeared as goofy versions of their characters. Some decided to showcase other talents, from stand-up to musical performing. Steven Yeun had a zombie marionette. Both Dax Shepherd and Chris Hardwick played Han Solo, either directly referencing the Star Wars Holiday Special or, you know, just because they wanted to. In my favorite cameo, Walking Dead celebrity superfan Yvette Nicole Brown got to play Daryl's Aunt — what a dream come true!
Is it just me, or did anyone else think that Reedus and Lincoln were setting us up for a TWD musical?
Joke's on us, and not just because plenty of musicals deal with subjects just as, if not more serious than The Walking Dead. Still, after stressing over Glenn and Negan all season, it was nice to see the cast be silly for a change. I only wish this "special" had gone on longer!
Image: Trae Patton/NBC