Here's How Much JoJo Fletcher Is Worth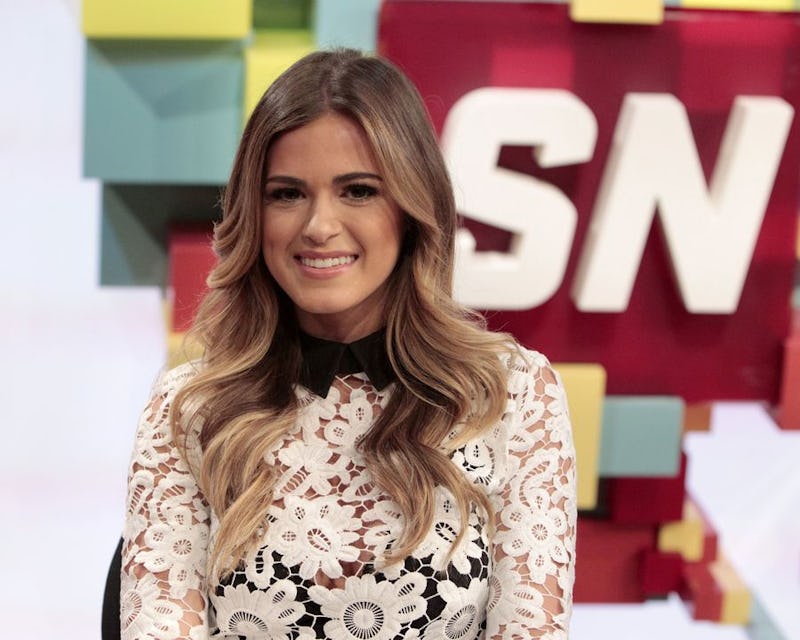 I've loved JoJo Fletcher since we first met her on The Bachelor, but I love her even more now that she's begun her reign as the Bachelorette. She's smart, she was so sweet to the guys during their limo arrivals, and outside of the show, she's actually super successful, and it seems like her family is, too. Did you see that house during her hometown date with Ben Higgins?! Understandably, you might be wondering what Bachelorette star JoJo Fletcher's net worth is, and the way she's made her money is pretty cool — especially since it's seemed she's built her career all by herself.
According to Rich Celebs, JoJo is worth about $400,000, which, if true, is very impressive for someone who's only 25 years old. Let me put it this way: At 27, I've never seen that much money in one place, let alone made it myself since graduating college a few years ago! But, JoJo seems to be doing really well for herself, and now that she's ABC's latest leading lady, I have a feeling that number is about to grow with all of the opportunities that are bound to come her way. So here's the next question: How did she make all that money in the first place?
The answer will impress you even more. On The Bachelor, JoJo talked about how she's in real estate, but really, that's an understatement. In truth, JoJo owns her own development company called JHF Realty Development, and according to her LinkedIn, she's been doing that for almost two years now. Unfortunately, it's kind of hard to figure out more about her career than that. Her company doesn't seem to have a website, and when you Google its name, nothing comes up that tells us anything more than the fact that it exists. Bummer, because I'm dying to know more about the kind of real estate she works with and what her job is like, especially since it sounds like it's been lucrative for her.
But, since she's on The Bachelorette almost immediately after filming The Bachelor, it's a really good thing she works for herself. It can be really hard to get that kind of time off without losing your position — unless you're your own boss like JoJo seems to be.
Anyway, the season is still young! There's plenty of time for her to talk about her job... especially if these dudes really want to get to know her. Make sure you ask the right questions, boys! We at home need to know how JoJo makes the big bucks.
For everything Bachelor Nation, check out Bustle's Bachelorette podcast.
Image: Rick Rowell/ABC