Wells From 'The Bachelorette' Has A Cool Job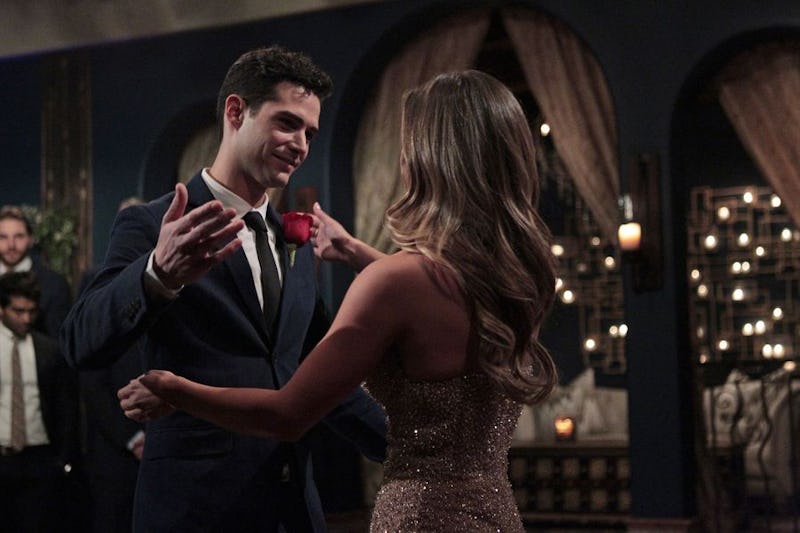 We are only one week into JoJo's season of The Bachelorette and I already have serious opinions on almost every dude that she has chosen to give a rose to. I'll be honest, JoJo's group isn't completely stocked with winners but there are a few that I will be rooting really hard for. Wells is one of those Bachelorette contestants who is a shining star in the dark sky that is her chosen group of men. Besides being absolutely adorable, he is a radio DJ as his actual occupation, according to his show bio. So, what radio station does Wells DJ for?
Well, according to his Twitter bio, you can find Wells in the morning on Alt 98.3, and in the afternoons on 105.9 The Rock. He's the perfect driving companion for your commute from 6-10 a.m. and you can hang with him in the afternoons from 3-5 p.m. This guy clearly works hard to be there for his listeners in both the morning and the afternoon, which is pretty impressive. JoJo should take a look at his clear determination and drive, because that's a great feature to have in a prospective life partner.
If you want to listen to Wells, check his show out on iHeartRadio. You can live stream the shows at your leisure, friends. But, what else makes Wells a stand up guy?
He Loves Dogs
He helps the Nashville Humane Society get dogs loving homes. I can't. I literally can't. JoJo, this is the guy.
He's An Athlete
And a family man, judging by that caption.
He's Musical
The guy can play the guitar. JoJo, the guy can play guitar.
He Loves His Mama
JoJo. This is basically the thing that cements his place at the Final Rose Ceremony. Lock him down.
Wells is definitely husband material. I hope he will make it far because I am looking forward to seeing more from him in coming weeks.
For everything Bachelor Nation, check out Bustle's Bachelorette podcast.
Images: Rick Rowell/ABC