'Bachelorette' Star Wells & His Dog Are The Cutest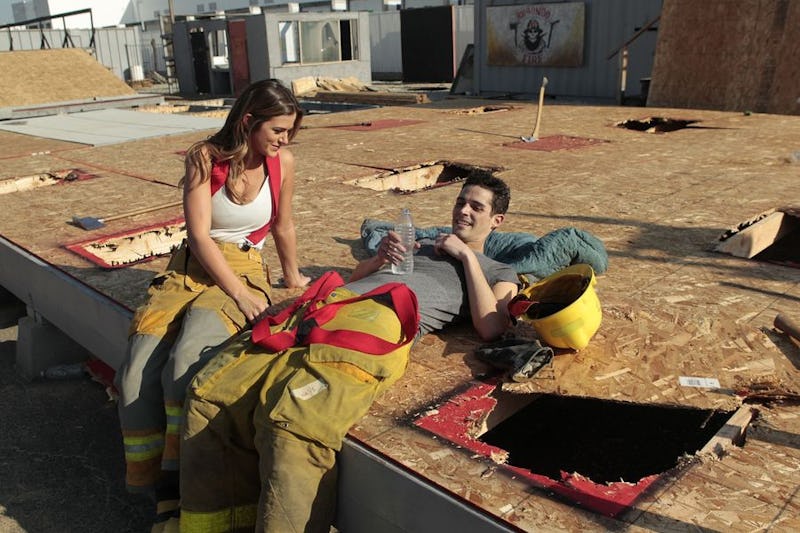 At the beginning of The Bachelorette or The Bachelor, it's hard to have a connection with the new contestants (for both the suitor and the viewers). I mean, there are just so many of them. So many names to learn! Instead of learning the names of all of these people I'll just have to say goodbye to, I use their dogs and children as mnemonic devices. In JoJo's season, Bachelorette contestant Wells talked about his dog. Yeah, Wells, we're listening. He has a bloodhound named Carl. And I just fell in love.
Being an apartment dweller, I want a dog and I really can't have one, so I have to live through other people (even people on The Bachelorette) for my dog quota. Luckily, Carl and Wells are the cutest dog/owner duo I've seen — Carl even has his own Instagram, so you know I'm on board. I really like a person who cares deeply for his or her animals — it shows that firstly, they can show responsibility and selflessness toward another living thing, and secondly, that they like to cuddle, because who doesn't want to cuddle with an adorable, snuggly creature? Like, look at how much fun Wells and Carl have together.
They snuggle, they dance, and they go on long trips together. What more could a person want in a companion? Honestly, I think Carl will get more followers from The Bachelorette than Wells will. Far and away, Carl is the cutest dude involved with the show now. Can he be featured on the show? Maybe if Wells makes it to the hometown dates? I want a big piece of that floppy, sloppy dude (and I'm not talking about Wells), and I think I need to see Carl on The Bachelorette stat.
For everything Bachelor Nation, check out Bustle's Bachelorette podcast.
Images: Rick Rowell/ABC