14 Of The Best Snacks To Pack For A Day Hike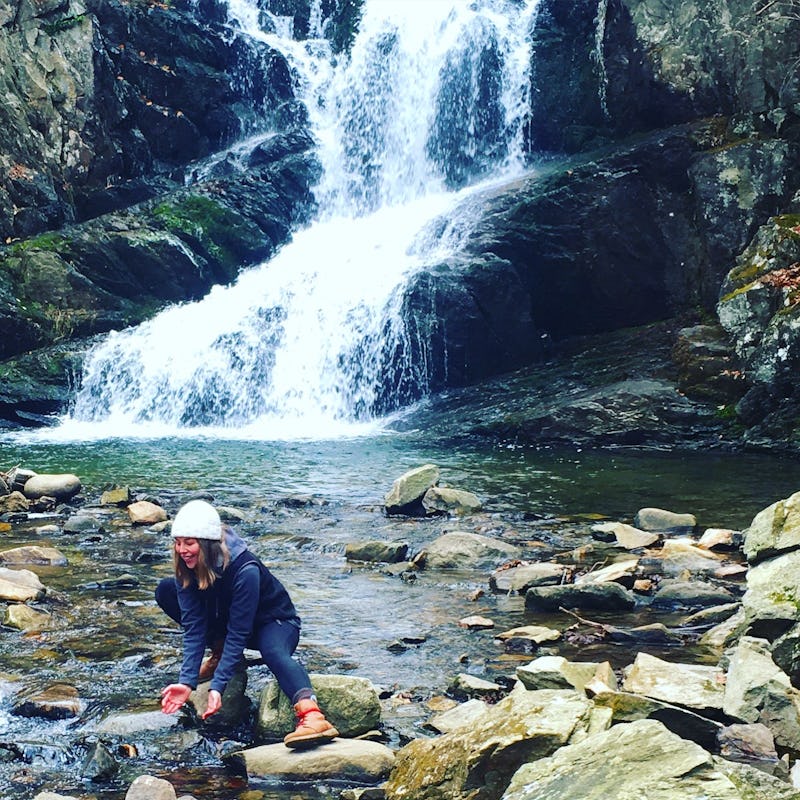 There are tons of articles out there detailing the best gear for hikes and the best tips for hikes, but all I care about are the best snacks for hikes — because, snacks. Seriously, my favorite thing about going on a hike is snack time. If you've ever been on a long hike, you know that during the first leg of it, you're thinking one thing: it's almost snack time, it's almost snack time, it's almost snack time.
When you find that perfect spot to stop in, to catch your breath, to take in the view and to feed your rumbling tummy, having the perfect snack makes it all worthwhile. I made the terrible mistake one too many times thinking that basic trail mix would suffice. Mainly because I didn't want to carry anything heavy and didn't realize how hungry you can get after a few hours in the heat heading uphill.
Now I know to take my time putting together a thoughtful snack. It gives you a moment to stop, take in your surroundings and stay present. It also helps you to slow down. Sometimes a long hike can propel you to think about the finish line. You look forward to that moment you realize the end is near and you can soon collapse in your car and not move for a week. But if you punctuate your hike with little rest stops for refreshments, you can take your time. These are my favorite snacks to pack for a day hike. They're energizing, refreshing, and far from boring. Please keep in mind that I've gone on a lot of hikes and had to be quite experimental to keep things fresh!
Seasoned Fruit Bowl
Cut up all of your favorite fruits and toss them into a sealed plastic baggie or tupperware container. Add some cinnamon or some cayenne, or even a pinch of salt. These flavors will liven up your fruit so that when you take a bite, you instantly get a pop of energy. Easy on the salt, though — you don't want to dehydrate yourself.
Power Cookies
The night before you go on a hike, cook up some powerful cookies. You can add chia seeds and cooked quinoa to oatmeal cookies for a major protein and energy boost. Or you can make no-bake peanut butter cookies with rolled oats, dried fruits, and your favorite protein-packed seeds. Add honey or brown sugar for sweetness.
Cucumber Salad
Cucumbers are mostly water, so they're the best hydrating veggie to snack on when you're working up a sweat. Cut up some cucumbers, toss in some of your other favorite veggies. Season or dress lightly and enjoy a crisp flavorful snack that fills you up.
Tomato And Cheese Sandwich
Sandwiches can be kind of boring on hikes. And they never look or taste nearly as good as they did before they left the house. My all-time favorite and lazy sandwich is made of just three things: heirloom tomatoes, cheese, and bread. Pack a plastic knife, a large tomato, a foil wrapped piece of refrigerated cheese and some bread. Once you get to your resting place, cut off some tomato and cheese and place it in your fresh bread. No sogginess. No mess. Total delish.
Peanut Butter & Banana
Bananas are filled with potassium, which is really good for muscle cramps. If you're climbing all day, your calves and toes will be very grateful for this protein and potassium pick-me-up.
Frozen Grapes
The night before your hike, freeze a bag of grapes. By morning, they'll be rock hard and icy. But snack time, they'll be cold, crisp, and so sweet, you'll think it's candy.
Roasted Chickpeas
Chickpeas have a lot of protein, but they're very boring to eat. Roast the in your oven the night before. Season them with a little bit of salt, olive oil, pepper and whatever herbs your heart desires. They'll be much more enjoyable to crunch on this way.
Avo Crackers
All you need is a super ripe avocado and some crackers. If you want to be extra fancy, bring some lemon to season the avocado. This snack is lightweight and very filling.
Tuna & Goldfish
Tuna is one of those magical non-perishable miracle snacks. Bring a can of easy open un-salted tuna and a bag of Goldfish and yes, eat them together. Pretend you're an adult and that the tuna is caviar and the Goldfish is a fancy cracker. Dip and enjoy.
Jerky
Jerky is a trail favorite. It's got protein. It's got tons of flavor, but it's also got lots of dehydrating sodium. So a small serving is fine, but don't over-pack. You'll end up wasting all of your water on replenishing yourself from your snack.
Ants On A Log
I'm not positive this a real thing, but my mother always made it for me growing up. Super easy prep: before you leave, cut up some celery, smear a covering of peanut butter and add raisins on top. It's hydrating, savory and sweet. And most importantly, theme-appropriate.
Homemade Granola
Store-bought granola tends to hold a lot of extra ingredients you don't need. Make your own granola at home by toasting rolled oats and mixing with your favorite nuts, seeds, and dried fruits. Use brown sugar, honey, agave or maple syrup to sweeten.
Cinnamon Apples & Honey
When you're parched and tired, your mouth will always appreciate a juicy, sweet treat. Before you leave the house, cut up some apples, sprinkle on some cinnamon and toss with honey. Expect sticky fingers.
Peppers & Hummus
Green bell peppers are of the most hydrating peppers. Slice up a few and package in a tupperware container with hummus. Biting into a nice fresh pepper will be so hydrating and the hummus will help fill you up without slowing you down.
Nutella & Pretzels
It's sweet, it's salty, it's perfection. While this might not be the best snack for the beginning of a hike, it's certainly a fun snack for the end. Wake your tastebuds up, get a slight sugar rush going, and make the drive home a lot more lively. It's always good to end on a sweet note.