You Might Cry Watching This Lifetime Wedding Movie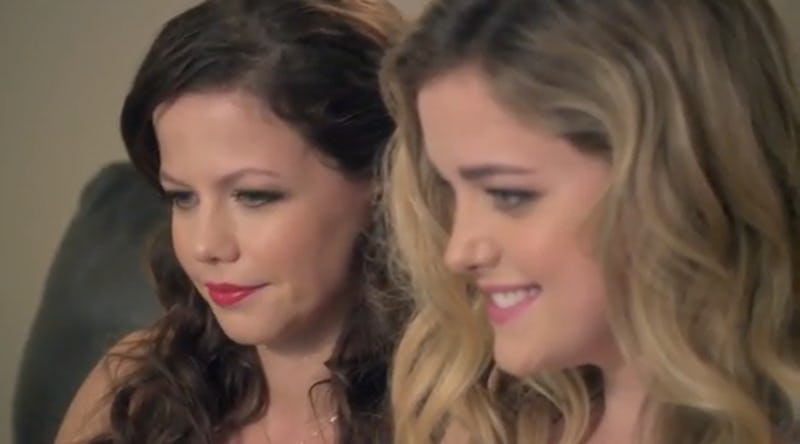 It's wedding season, so naturally, you're probably tempted to turn on a flick that's all about walking down the aisle, from the hilarious (Wedding Crashers, Bridesmaids, The Wedding Singer) to the poignant (Muriel's Wedding, My Best Friend's Wedding, Father of the Bride). But then again, you could always switch things up and go the thriller route, and if that's what you're into, Lifetime has you covered. The network will be premiering You May Now Kill the Bride on Saturday, June 4 at 8 p.m. ET. You may wonder if You May Now Kill the Bride is a true story since many movies that air on Lifetime are, but once you hear more about this film, you're definitely going to hope that's not the case.
Not only is You May Now Kill the Bride not included in Lifetime's list of movies based on true stories on its website, but there's also no mention of the film being rooted in fact in its synopsis via MarVista Entertainment's website:
After her boyfriend Mark finally pops the question, Nicole finds herself in the midst of planning her dream wedding. In over her head with no family of her own, Nicole is only too happy when Mark's stepsister Audrey surprises them with a visit and offers to help plan the wedding. But as her wedding plans begin to fall apart, in violent and disturbing ways, Nicole discovers Audrey's dark history, and her dangerous obsession with her stepbrother. This may be one wedding where the bride doesn't make it down the aisle!
I have a feeling that if You May Now Kill the Bride was based on a true story, that description probably wouldn't ooze camp like it does now, either. Since neither Lifetime nor MarVista has promoted the movie as a true story (which the network usually does when that is the case), it is, thankfully, most likely a work of fiction.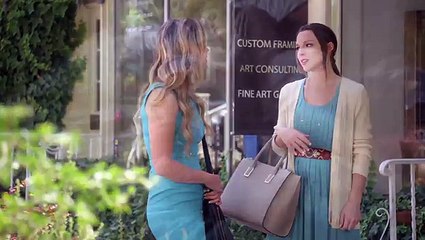 Of course, the film's title is a play on "You may now kiss the bride," which is traditionally said at the end of a wedding ceremony. Unsurprisingly, this punny moniker has been used elsewhere in entertainment, including one Season 6 CSI: Miami episode of the same name that details the investigation of a bride shot on her wedding day, although she may not have been the intended target.
There's also a mystery novel with the same title by Deborah Donnelly, which follows wedding planner Carnegie Kincaid as she deals with the sudden murder of her mother's fiancé, two hostile would-be stepsisters, and overseeing her best friend's wedding to boot. But then again, showcasing a murder at a wedding isn't anything new in entertainment in general ( Game of Thrones 's Red Wedding, anyone?).
And if you want to talk about creepy step-siblings who are a little too friendly in movies and TV shows before You May Now Kill the Bride presented that dynamic, the list pretty much goes on and on, too. However, some of the more well-known examples include Cher and Josh in Clueless (although, this one we seem to find romantic, for some reason), Sebastian and Kathryn in Cruel Intentions, and Shannon and Boone in LOST.
On the whole, You May Now Kill the Bride actually shares many similarities with one of star Tammin Sursok's best-known roles, as Jenna Marshall on Pretty Little Liars. An article on PLL 's official website shows that Sursok's You May Now Kill the Bride character Audrey has so many similarities to Jenna that it's a bit scary, like the fact that they're both a little too into their stepbrothers, and it sounds like they'll both stop at nothing to get whatever they want, no matter who gets hurt along the way. You May Now Kill the Bride even features a message scrawled on a mirror in red lipstick that would make "A" proud.
But altogether, it sounds like You May Now Kill the Bride could give you way more nightmares than PLL and any of those other aforementioned pieces of entertainment ever could. You may need some time away from weddings to recover.
Images: MarVista Entertainment; Giphy