Gilmore Girls Nail Polish Is Totally Affordable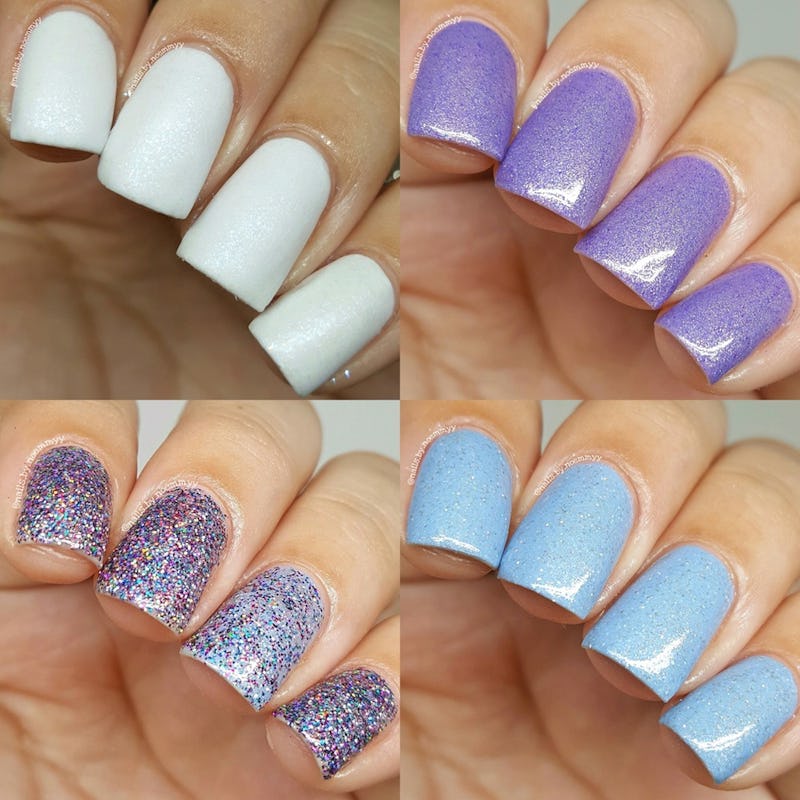 One round of Gilmore Girls nail polish was exciting enough, but a second collection is totally next-level amazing. But wait, before you resign yourself to draining your bank account, you should probably find out how much Gilmore Girls Traditions Part 2 nail polish costs, because it's totally affordable and you can own the entire collection without spending all of your money. Woo hoo!
Nvr Enuff Polish is at it again, giving us round two of their Gilmore Girls inspired polish, and this one may be even better than the first. Traditions Part 2, following Part 1, which dropped in January, includes four gorgeous, glittering colors such as 24 Hour Dance-a-Thon, The Winter Carnival, Spring Fling Festival, and End of Summer Madness Festival. And you're going to have a seriously hard time deciding which to try first.
But the good news? You probably don't have to decide, because the colors are pretty affordable. You can purchase the entire collection for $36, or buy individual polishes for $9.50. And that's pretty reasonable when you see how stunning these colors actually are. They're fun and bold for summer, but still versatile enough to wear all year round, so it's definitely worth considering buying the whole set.
Traditions Part 2, $36, nvrenuffpolish.bigcartel.com
And the colors truly reflect the names, which is really cool.
To purchase the polishes, head on over to nvrenoughpolish.bigcartel.com. And act quickly, because these will be gone fast!
Images: Nvr Enuff Polish