How To Order Starbucks' Secret Pink Drink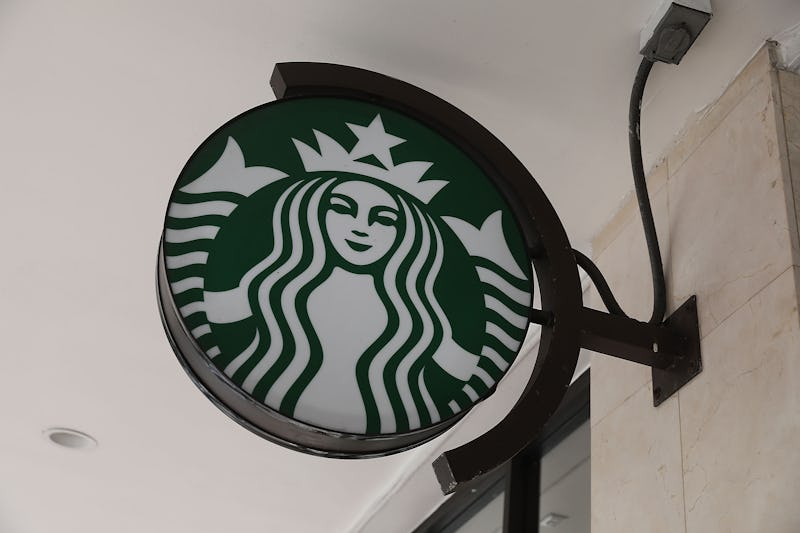 Joe Raedle/Getty Images News/Getty Images
What with the excellent hot weather and glorious four-day work week, we're still on a post-Memorial Day high. And if you're Starbucks fan, things are even better for you because we've recently been gifted with a deliciously sweet — and sort-of-secret — new beverage: The Pink Drink. And if you want to know how to order the Starbucks Pink Drink, then look no further, because I've got the lowdown for you.
UPDATE: As of April 10, 2017, Pink Drink has officially joined the Starbucks menu. It brings together the flavors of Strawberry Acai Refreshers, passion fruit, acai, and coconutmilk, topped with a scoop of strawberries.
EARLIER: Not surprisingly, this elusive elixir is getting the internet seriously hyped. Apparently, this new cold and refreshing drink is low in caffeine (great, because we already know that we need to cut back), looks incredibly pretty, and contains delicious fruit and coconut milk — meaning it's going to have some excellent nutritional benefits, too.
And if you're into the taste of the popular Asian drink Calpico, or if you're a fan of strawberry or raspberry milk teas, then chances are you'll love this concotion; social media is awash with people saying saying that the Pink Drink tastes like both of these things.
But since Pink Drink isn't an official Starbucks beverage, how do you get your hands on it, I hear you cry? What do you need to ask for in order for the barista to hand one to you? Thanks to Starbucks' ability to customize just about anything, it's actually quite easy. I've broken it all down for you, so you're ready next time your thirst needs quenching. Here's what to do:
1. Find Your Nearest Starbucks
There's probably one a few blocks away from you, but you can use the Starbucks Store Locator to pinpoint exactly where it is so you're not wasting any time.
2. Select Your Size
Proper Starbucks etiquette dictates that size goes first, of course.
The normal Strawberry Acai Refresher looks like this, but yours won't because...
4. ...You Need To Ask For Them To Make It With Coconut Milk
So it's going to end up looking all pink and milky instead of clear and watery like the regular Acai drink. (Tip: you can sub the strawberries for blackberries if you're that way inclined).
And voila! Your summer beverage drink dreams have come true. That's seriously all there is to it, according to the internet. Enjoy!
Images: Getty Images (3)