Here's The Exact Time To Buy Tarte x Grav3yardgirl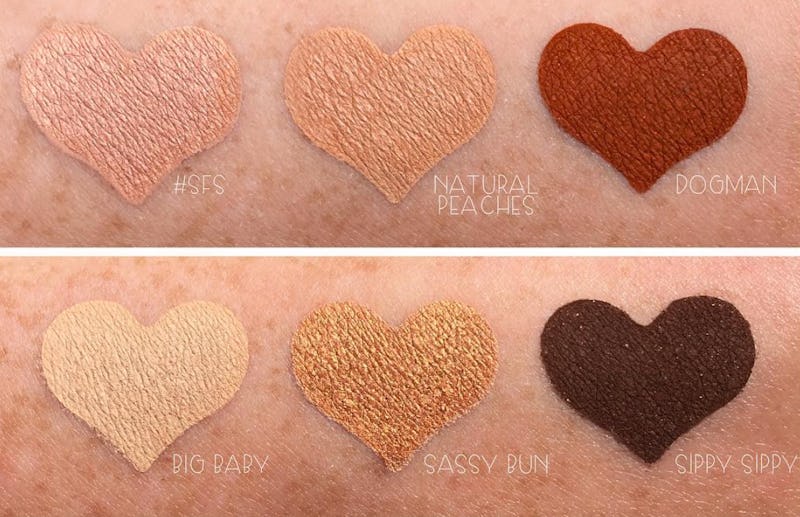 Grab your credit card and plan to be in front of your computer and ready to shop this afternoon! The Tarte x grav3yeardgirl Swamp Queen palette goes on sale today, June 6, via the Tarte Cosmetics site. Swamp Queen boasts a mix of shimmery and matte neutral eyeshadows, blush, bronzer, and a highlighter, alligator-adorned packaging, and badass shade names. What time can you purchase the Tarte x grav3yardgirl Swamp Queen palette and where?
The palette goes on sale today, June 6, at 4:30 p.m. ET/1:30 p.m. PT via the Tarte Cosmetics site before becoming more widely available online on June 13 via Ulta. Those are the first online dates. Swamp Queen also comes with a $45 price tag.
So now you know what time to shop, where to shop, and how much you are going to spend.
Yes, this palette represents another #ByeMoney moment of Summer 2016 for makeup junkies and beauty addicts. But given all the quality product and renewable looks that you can achieve for the price and the body positive quote stamped at the top of the mirror, the Tarte x Swamp Queen palette is a terrific value for the spend.
Get ready for another look at the universally wearable neutrals and pretty shades that comprise the palette.
If you want to craft the still-popular sunset or purple smoky eye looks, these are the shades with which to do it.
The Swamp Queen palette essentially swept me off my feet the day that grav3yardgirl aka Bunny Meyer revealed the shades in heart-shaped swatches. That was an instant makeup crush moment for me.
Also, here is the screen grab of other on-sale dates and locations from the Trendmood Instagram post. Consider it a quick and easy reference guide, especially if Swamp Queen sells out and you get shut out from purchasing.
Happy shopping later today. But please don't get too bummed if you miss out. There are plenty more online and in-store on-sale dates in your future and through July. The physical in-store dates are slated for July.
Images: grav3yardgirl/Instagram (2)