We Now Know When Jason Will Return To 'PLL'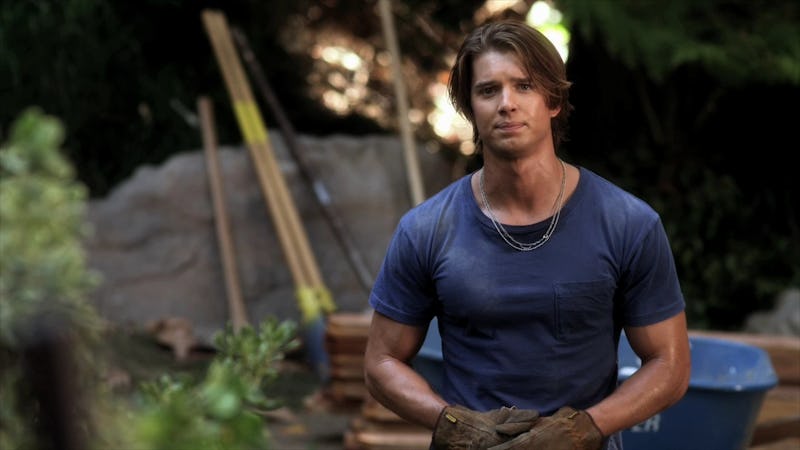 It seems that everyone is returning to Rosewood for Season 7 of Pretty Little Liars. It was recently announced that the perpetually mysterious Jenna would make her return to the series in Season 7, and that Alison's former ally Noel would also come back to town for the show's potential final round. Though we've seen him more recently than either Jenna or Noel, one very important person that has been MIA from Rosewood in the second half of Season 6B is Alison's older brother Jason. Jason's presence was definitely felt in Season 6B, especially considering that he didn't even bother to show up to his sister Charlotte's funeral. Given that the series just revealed that Jason has a secret aunt who is identical to his dead mother, the eldest DiLaurentis kid needs to get back to town ASAP. Unfortunately for Ali, Entertainment Weekly has just revealed exactly when Jason will return to PLL , and it seems that his Rosewood arrival will be a lot later in the season than fans may have expected.
I don't blame Jason for getting out of town — Rosewood is the stuff of nightmares, let's be real — but given that his sister was tricked into checking herself in to a mental institution, he should probably book a plane ticket back to Pennsylvania right away. However, as Entertainment Weekly reported on Monday, that definitely won't happen. According to the site, actor Drew Van Acker's first appearance on Season 7 won't be until the show's seventh episode. Womp.
According to ET Online's interview with showrunner I. Marlene King, Season 7 of Pretty Little Liars will consist of 20 episodes, which likely means that Jason will show up only a few episodes prior to the show's Season 7A finale. Though we don't know much about what that specific episode will consist of, we do know that it has an absolutely hilarious title. According to PLL actress Nia Peeple's Instagram, we'll first see Jason return in the episode titled "Original G'A'ngstas."
What else do we know about Jason's time in Season 7? Well, according to spoilers from King, he'll finally meet his long-lost aunt, though it doesn't sound like a very happy family reunion: "There's going to be a very awkward family dinner with [Jason's] aunt and his sister coming up soon." It's not surprising that things will be awkward — Mary looks exactly like Jason's long dead mom, so I imagine that would be a pretty hard thing to shake.
We may not see Jason for a while, but at least we know that, when he does, it will be to meet his mother's mirror image. I can't wait for more DiLaurentis and Drake drama to unfold.
Images: Freeform; Giphy