Chad Is Keeping It Real Post-'Bachelorette'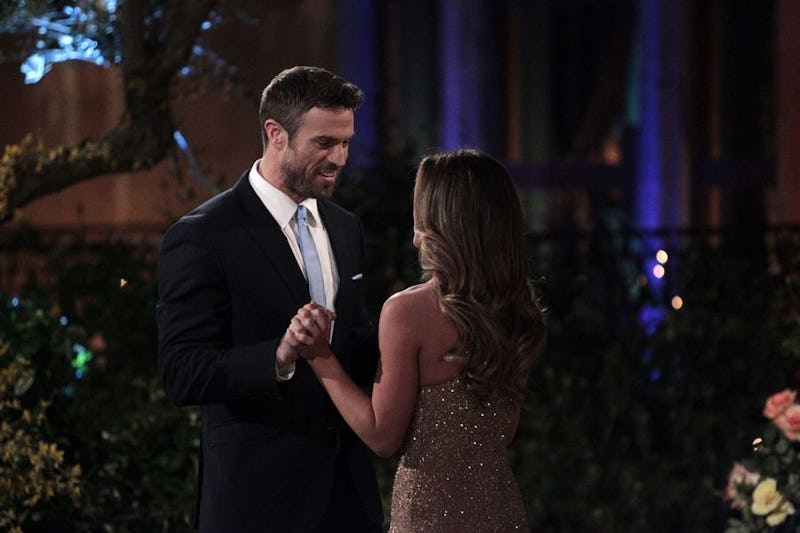 Love him or leave him, Chad Johnson (not the football player) is one of the most entertaining characters on this season of The Bachelorette. There is a rare contestant every few seasons who seems just incredibly self-aware, and that person for JoJo's series is Chad. Sure, he's ruffled quite the number of feathers of the other contestants, but it's been mostly fun to watch. Whether or not Chad takes his brand of honesty to the finals we've yet to see, but I have a feeling he'll be laughing all the way to the bank. But, since filming has already wrapped, what is Chad doing after The Bachelorette ?
Chad came into the season guns blazing — he basically made fun of everyone on the show as they made their limo entrances. He also works out 24/7, measures out all of his food, and eats sweet potatoes out of his hand like an apple. Sounds strange? He is. But he has made a few good points so far, including the fact that its weird for any of the guys to be in love with JoJo already, since they've only known each other for like three days. A former Marine and current luxury real estate broker, Chad isn't afraid to say what he means. He clearly did that before he got on the show, and oh, boy, is he doing it after.
Chad's social media is a veritable feast of witticisms and comebacks and comments on the episode. I mean, he could have sold fancy apartments before The Bachelorette, but I'd watch Chad on his own show after. If he doesn't make it with JoJo, can he please be on Bachelor In Paradise? In the meantime, Chad's duties post-The Bachelorette have been very entertaining. Let's have a look.
Chad Is Providing Color Commentary On 'The Bachelorette'
Reality stars — they're just like us! Chad is sitting on Twitter, live-tweeting the whole episode, just like you or I do. Except he was there, and he can provide some very interesting commentary on the goings-on in the Bachelorette mansion. He can answer question you want, from how much deli meat there is in the house to the finer points of his fitness routine.
Chad Is Dealing With Haters
Like I said, you either love Chad or you hate him. For the "hate" side, Chad is always ready with a comeback or something witty to say. No one on The Bachelorette or Twitter is safe from his tongue. I like that Chad can laugh at himself, because being on reality television is really a ridiculous thing.
Chad Is Giving His Side Of The Story
Editing is a producer's best friend and a reality star's worst enemy. While Chad comes off badly on The Bachelorette, there are three sides to every story — yours, mine, and the truth. At least on social media, Chad gets to defend himself from everything we see on television.
Before The Bachelorette, Chad was an opinionated luxury real estate broker. After The Bachelorette, Chad is an opinionated reality television star. It's nice to see not much has changed.
Images: Rick Rowell/ABC