Too Faced's Born This Way Concealer Is Almost Here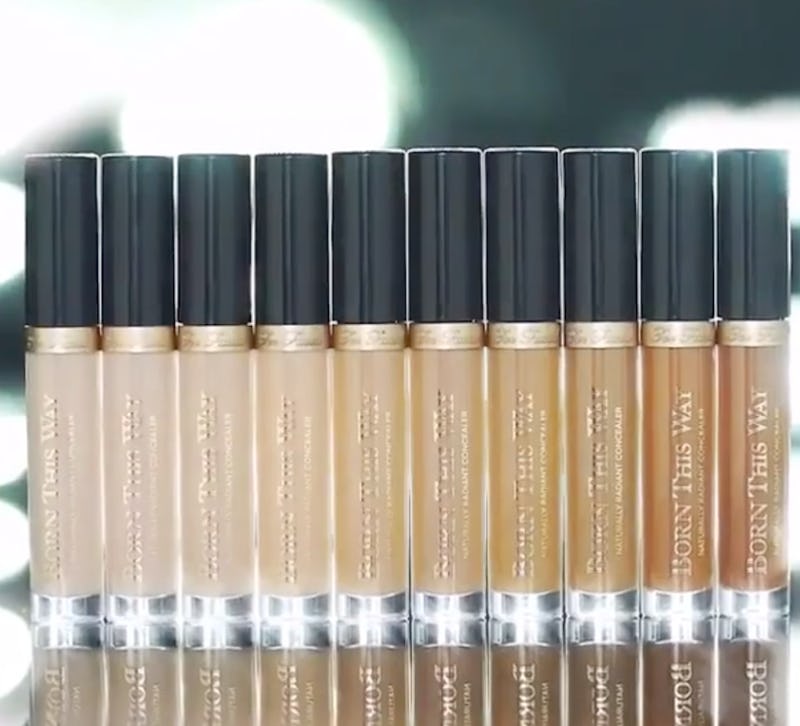 I'm on the right track, baby, I was born this way. Oops, sorry! I didn't mean to break into song over this news. But I did. Too Faced Cosmetics is launching its Born This Way concealer soon, according to brand co-founder Jerrod Blandino, who uses his personal Instagram to share tons of Too Faced sneak peeks and advance looks at new products. The Born This Way Naturally Radiant Concealer is packed with good stuff, like hydrating coconut water and skin brighteners. Ooh! So you can cover up those blemishes without forsaking brightness and/or glow. That is never, ever a bad thing. The product has been in development for two years, per Blandino's caption. Now, it's finally about to go on sale. When can you buy Too Faced Born This Way Naturally Radiant Concealer and where?
This new makeup innovation will be available for purchase on Wednesday, June 15. It will be sold via the Too Faced site. Since Blandino and co. have worked on the product for such a long time, this launch is probably special for the team. Releasing it into the world and into the hands of makeupistas has to be a super rewarding feeling for the team.
Go ahead and peep the video Blandino posted on in his Insta. It's essentially a Born This Way Concealer commercial.
Who else is excited for this new Too Faced launch? Don't forget to schedule a reminder for June 15.
The brand always has something going on and Too Facers and devotees are certainly in the throes of a #ByeMoney 2016. That's because Too Faced releases new products with incredible frequency. It's a busy brand and it rarely, if ever, disappoints.
This is the Born This Way Concealer packaging, which I screen grabbed from the video. The tubes are classic and chic.
This concealer joins the Too Faced Born This Way Foundation, which is an oil-free, medium-to-full coverage product that's designed to be undetectable and to diffuse the line between makeup and skin, per the product description. As in... it's so natural-looking that it's like you were born this way. I have to wonder if Too Faced had to secure rights to use the "Born This Way" phrase from Gaga. I'd think Mother Monster would rock this product, no?
You can welcome the new radiant concealer to the Born This Way product range next week. I love that it not only fixes skin imperfections but also adds some brightness.
Images: Jerrod Blandino/Instagram (1); Courtesy Too Faced (1)