Who Is Izzy Goodkind From 'BIP' Season 3?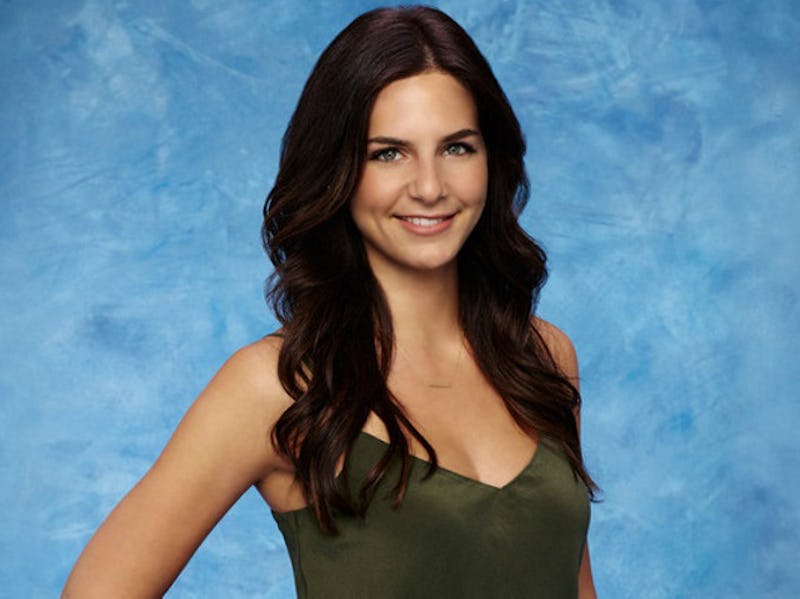 I consider myself a foremost expert in most — or let's be serious, all — things Bachelor Nation. Thus, when a list of cast members for an upcoming series comes out, and I don't recognize one of them, you know I gotta get to the bottom of that. So who is Isabel "Izzy" Goodkind? Her name was released on Jun. 8 as one of the contestants on Bachelor in Paradise Season 3, and I was almost indignant. That show usually pulls from pretty recent seasons of The Bachelor and The Bachelorette, so how did one slip through the cracks for me? Do I need to turn in my Cred Card?
It turns out that Izzy hails from the most recent season of The Bachelor, with Ben Higgins. However, she was eliminated on the first night, which not only means that she failed to make an impression on Ben but possibly that she failed to make one on the audience, too. At least, that's my explanation for why I didn't recognize her name right off the bat, since she was gone before we even narrowed down the field enough for me to tell the difference between the Laurens. According to Reality Steve, Izzy was 23 during The Bachelor, so she's probably either 23 or 24 now, and works in the field of graphic design, having graduated from the New England School of Art & Design in 2013. Oh and the best part? She wore a onesie out of the limo to meet Ben.
For a second there, I was going to start wondering why someone eliminated on the first night would be brought back when there are so many other options with filled-in backstories to consider. But then, you had me at onesie. A comfortable first-date outfit that isn't trying too hard, and the perfect pun to highlight your intelligence and enthusiasm for the process simultaneously? What's not to love?
There's also the fact that Izzy's Twitter looks like it was specifically created in order for her to tweet her support for and enjoyment of the show, so this girl is basically a producer's dream. I'm officially on board. Whether it's delighting over outfits she could've worn...
...enjoying her time with the other ladies she was competing with for Ben's heart...
...or missing the friends she made on the show...
...Izzy is all about the show, and I feel like going on another spin-off is the perfect thing to give her not just another shot at love, but another shot on a show that she clearly loves. And, while I'd love to go digging around in her Instagram to reveal more facets of her personality, it appears that Izzy deactivated her account some time ago. We'll have to get to know her better on Season 3, when we see Izzy casually strolling the Mexican sands in her beach-onesie come Aug. 2. Can't wait.
Images: ABC; Giphy