Twitter Reacts To Jaclyn Hill's Snapchat Apology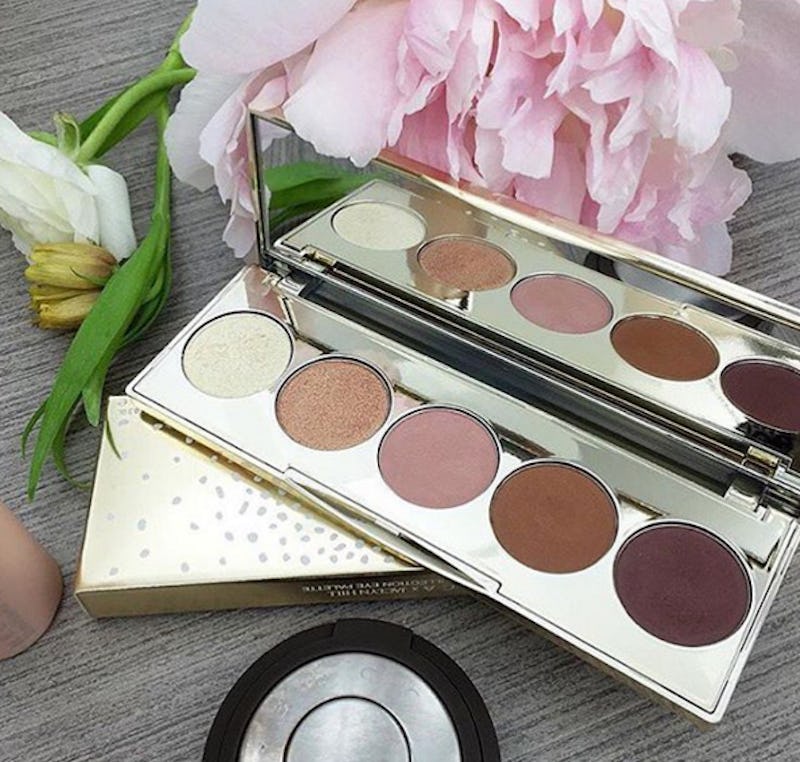 If you haven't yet heard of Jaclyn Hill's Champagne Glow collection with BECCA Cosmetics, you must be living under a rock, because it's definitely the hottest thing in the beauty world right now. While most of the feedback on the five-piece collection has been wildly positive, there have also been some negative reactions, particularly regarding a specific product. The decision not to release the BECCA X Jaclyn Hill eyeshadow palette on June 16th has created quite a stir on social media. Fans are posting Twitter responses to Hill's announcement regarding the eyeshadow palette, and feelings are pretty mixed.
Hill took to Snapchat on Tuesday night to break the unfortunate news to her fans, and also to provide an explanation for why the highly-coveted eye palette won't be re-released. In the video, she explains that she had been receiving complains from customers describing the palette as "dry and patchy." As it turns out, Hill attributes the issue to the use of a different lab to produce these new eyeshadows, which reportedly didn't reflect the typically stellar BECCA formulations that fans are used to.
Interestingly enough, though some customers were disappointed by quality of the shadows they received, others experienced no issues at all. Bustle has reached out to BECCA for comment on the decision to discontinue the palette. UPDATE: BECCA's representatives sent Bustle the following statement: At BECCA Cosmetics, we embrace genuine and open conversations with our consumers. While we heard many were loving the Limited Edition Eye Palette, others expressed disappointment. We hold ourselves and our products to the very highest standards of excellence. Our consumers are our guiding light and if we are not confident our BECCA Beauties will fall in love with a new launch, we believe the best path is not to launch it in stores. Our core brand value is, as always, to please our BECCA Beauties, and we're so thankful to them for their continued support.
The brand confirmed on Instagram that the palette would indeed not be sold going forward. Kudos to both BECCA and Hill for being upfront and responding to customer complaints swiftly.
Maybe the problem didn't extend to all the palettes?
Many people who purchased the eyeshadows expressed that they loved the quality.
Clearly some Hillsters are very happy with it.
Some fans haven't gotten the chance to try the product.
So frustrating.
*Crying emoji*
This is exactly how I feel.
It's great to see fans still standing by Hill.
True Hillsters will always stay loyal!