The Jaclyn Hill x BECCA Eye Palettes Are On eBay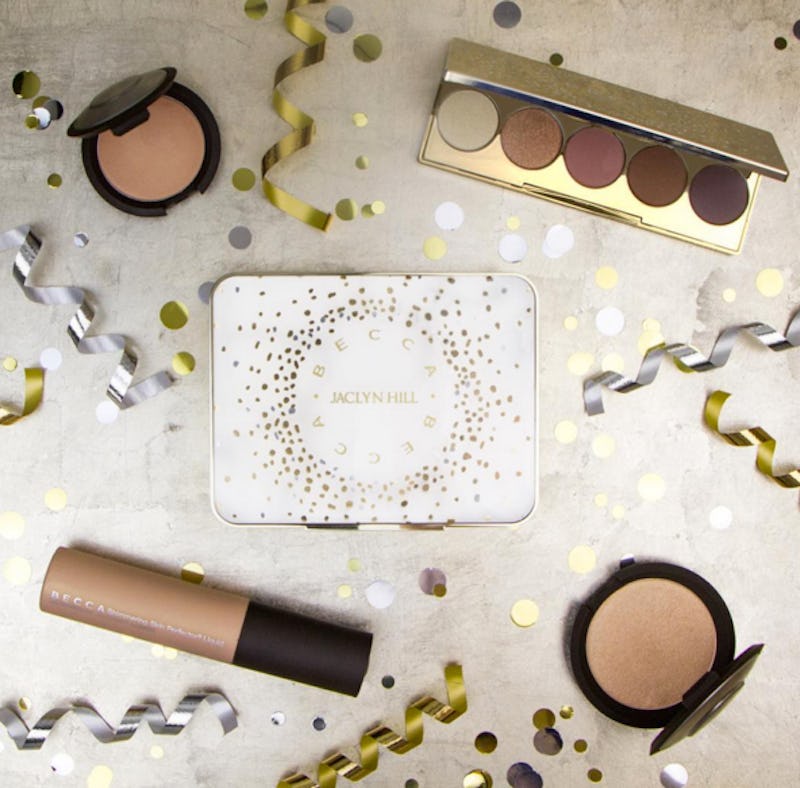 Once something's sold out online, and in this case discontinued, where's the one place you can turn to? Ebay, of course. How much is the BECCA X Jaclyn Hill eye palette on eBay? Get ready for some sticker shock.
You're likely going to have to pay much more than the palette initially retailed for if you purchase one through this site, and that's the unfortunate thing about buying through a third party. But, if it's the only way that you can still get your hands on these shades (and it seems like it is, at least for the time-being) it may just be worth it. It all comes down to how badly you want these colors swept across those lids of yours.
Prices on eBay for the eyeshadow palette range anywhere from $47.99 to $250, so you better act fast if you're going to scoop up the cheapest palettes. The product originally retailed for $40 so paying $47.99 for it, especially now that it likely won't be hitting shelves again anytime soon, is really not that bad. Ask and the Internet will provide, if your wallet is willing to allow it. So, shake those piggy banks and start shopping for a Champagne Collection eye palette if it means that much to you!
If you want to make your Champagne Collection complete, eBay's looking like the best alternative.
BECCA X Jaclyn Hill Champagne Palette, $47.99, eBay
There's still time to bid on this item, so act quickly!
Sold Out BECCA X Jaclyn Hill Palette, $50, eBay
This is only $10 more than the original price, and that's definitely not a bad deal, considering.
BECCA X Jaclyn Hill Eye Shadow Palette, $73.99, eBay
The prices are only going to go up the longer you wait!
BECCA X Jaclyn Hill Eye Palette, $84.95, eBay
Some palettes are going for more than double the original cost.
BECCA X Jaclyn Hill Champagne Collection Eye Shadow Palette, $250, eBay
As of now, the highest priced palette is going for $250, which is a whole lot of money, but there's also a lot of champagne-goodness to love about this palette. Decisions, decisions.