BECCA Apologizes For Jaclyn Hill Eye Palette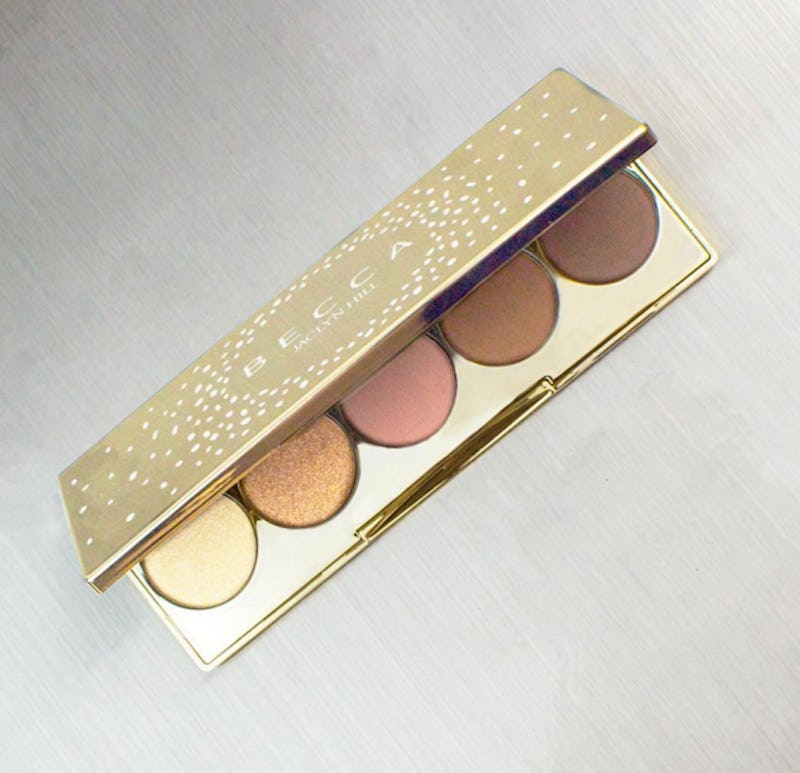 If you're not up to date on your beauty news, you may not have heard that BECCA Cosmetics has decided to no longer sell the Champagne Collection Eyeshadow Palette after the negative feedback it has received for its formulations. The entire ordeal caused such a stir on Twitter, leading the brand to publicly address the issue. BECCA Cosmetics issued an apology for the Jaclyn Hill Eyeshadow Palette, and it was actually extremely gracious. It takes a lot to own up to your mistakes, especially under the lens of the public eye, and I think many loyal fans truly appreciated the brands honesty.
To recap the situation, Jaclyn Hill explained on Snapchat that due to a time crunch, the palette was sent to a different lab than the one typically used by BECCA. Unfortunately, this new lab was reportedly unable to deliver the same high-quality formulas that BECCA prides themselves on, resulting in shadows that fans thought were dry and patchy. Rather than simply glossing over the issue, the makeup label opted to confront it head-on with two separate posts on Instagram, as well as one on Twitter, to express regret for letting loyal fans down. Let's see what the brand had to say.
This apology feels extremely heartfelt, at least IMO, further restoring my faith in the brand's commitment to excellence for their customers.
It's great how they create a conversation with fans via social media, and keep us informed on all the latest.
In addition to apologizing via social media, BECCA's representatives sent Bustle the following statement:
At BECCA Cosmetics, we embrace genuine and open conversations with our consumers. While we heard many were loving the Limited Edition Eye Palette, others expressed disappointment. We hold ourselves and our products to the very highest standards of excellence. Our consumers are our guiding light and if we are not confident our BECCA Beauties will fall in love with a new launch, we believe the best path is not to launch it in stores. Our core brand value is, as always, to please our BECCA Beauties, and we're so thankful to them for their continued support.
As a consumer, I can very much appreciate their decision to pull a product they don't believe in, rather then leave it as is and reap the monetary benefits.
Image: BeccaCosmetics/Instagram