These Songs Played During Every Grad Slideshow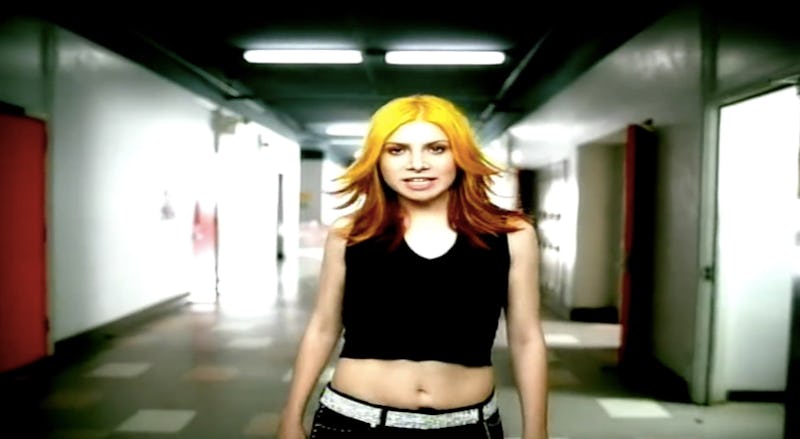 You know kids, it's been a while since I've graduated... much of anything, really, and I'm not entirely unhappy about it. As great as graduating actually is, the ceremony is usually an endless hell of boring speeches and end-of-the-year graduation slideshows that try to make the educational experience look far less torturous than it actually was. Needless to say, I have zero fondness for these ceremonies, and that's why those songs schools always played during graduation slideshows are burned into my brain like a curse.
I mean, they didn't even have to be exactly for the slideshow the yearbook committee haphazardly put together. It could've been the song playing as you walked into the gymnasium (before waiting two hours to get a stupid diploma). It could've been the song playing as you switched your tassel to the side (before trying to leave out in droves and getting stuck in horrendous track). Either way, these are the songs meant to soundtrack your years of schooling... and the annoying timesuck that occurs before you put it behind you for good.
But again, I am very glad to put those years behind me. If you're still feeling nostalgic, feel free to launch into this collection of graduation ceremony staples.
1. "Don't Stop Believin'" - Journey
You know what, you don't have to be a small town girl living in a lonely world OR a city boy born and raised in South Detroit to be emotionally invested in this song. It played off the class of '08 at my high school (which was very much in the New Jersey suburbs) because it's just so universally loved. Oh, and I guess it's good parting advice to tell someone to not stop believing. But, believing in what?
2. "I Believe I Can Fly" - R. Kelly
Personally I think it's a little slow for a slideshow, but I've seen it done before. You know, in kindergarten, where graduation processionals are extremely slow anyway. Seriously, what does it even mean to graduate from kindergarten?
3. "Firework" - Katy Perry
If you graduated from a cool school (or whatever, your university went with something simple and contemporary), this probably happened. Such a jubilant, uplifting song to remember all those years you've spent feeling like a plastic bag.
4. "Here's To The Night" - Eve 6
It'll give you the sweetest flashbacks to 2001, even if you graduated like nine years later.
5. "Unwritten" - Natasha Bedingfield
Celebrate all those fond memories watching The Hills when you should've been studying for Algebra.
6. "Celebration" - Kool & The Gang
You know, "celebrate good times, come on." Seriously, come on.
7. "Good Riddance (Time Of Your Life)" - Green Day
There's no way you've escaped 12+ years of schooling without hearing this at least six times. No way.
8. "Closing Time" - Semisonic
Weird because it sounds like a song about a bar. Weird because it's actually about the birth of lead singer Dan Wilson's child. So, you know.
9. "Seasons Of Love" - Rent Original Soundtrack
I feel like this is used more often when beloved members of the faculty retire, but I've heard it utilized all over the place.
10. "I Gotta Feeling" - Black Eyed Peas
This song. Before the auditory onslaught of Pharell William's "Happy" (which I'm sure they use in graduations now to) there was this near five minutes of pure high-tempo cheese to open up every event ever. This song is at every bah mitzvah. This song is at every wedding. And you can bet this song is at graduation. I hate this song. Let's move on.
11. "Pride (In The Name of Love)" - U2
Actually, I can't vouch that this is a graduation staple at all, but this is what ended up closing out my high school years, right as a former classmate hit me in the face with her cap. Isn't that weird?
12. "Graduation (Friends Forever)" - Vitamin C
You know what, good on Vitamin C for doing this song, because otherwise she would've been remembered for her ridiculous orange hair and like, one track off the Pokemon movie soundtrack. Instead, she birthed this earworm and made sure we'd have to listen to it at every ceremony from 1998 to the end of time.
Images: TekkenGodZafina/ YouTube