Should You Take A Road Trip?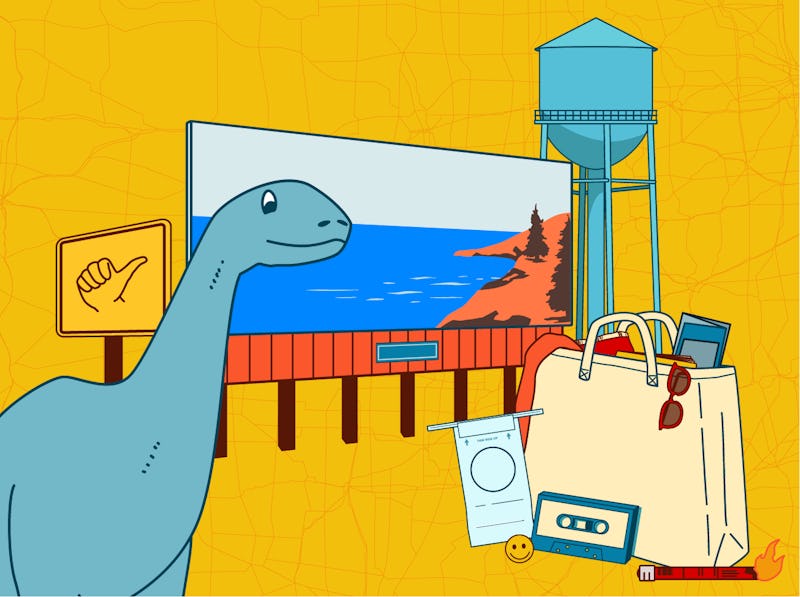 On this great interstate highway we call life, everyone has a different path to self-discovery. Some go looking for themselves in a sweat lodge. Others backpack across foreign lands in pursuit of deeper self-knowledge. But for those of us who are sensitive to heat and/or don't have the means for a plane ticket right now, taking a road trip is the best way to find yourself. The pivotal question is: Are you ready to take that self discovery road trip?
If you've been meaning to hit the road for your own great American road trip, watching the Netflix original film The Fundamentals of Caring might be the final push you need. This dark comedy follows a gang of endearing misfits —including Ben (Paul Rudd), a man searching for meaning in mid-life, Trevor (Craig Roberts), a sheltered but snarky young man with Muscular Dystrophy — on an impromptu road trip to see America's funkiest road side attractions. With a young hitchhiker Dot (Selena Gomez) joining their caravan along the way, this motley crew finds adventure, American bizarreness, and themselves along the way.
But more importantly, should you take your own self-discovery road trip?
There are plenty of factors, both existential and logistical, to consider when asking this question. Have you become blasé about pretty much everything? Does the prospect of adventure seem like the furthest thing from your life right now? Most importantly, do you have a car?
Click here to find out whether or not it's time for you to hit the highway, and watch The Fundamentals of Caring, Now Streaming on Netflix.
This post was sponsored by The Fundamentals of Caring, Now Streaming on Netflix .
Image: Allison Gore/ Bustle