Ron Goldman Was On A Dating Show In The '90s & Showed Off His Sense Of Humor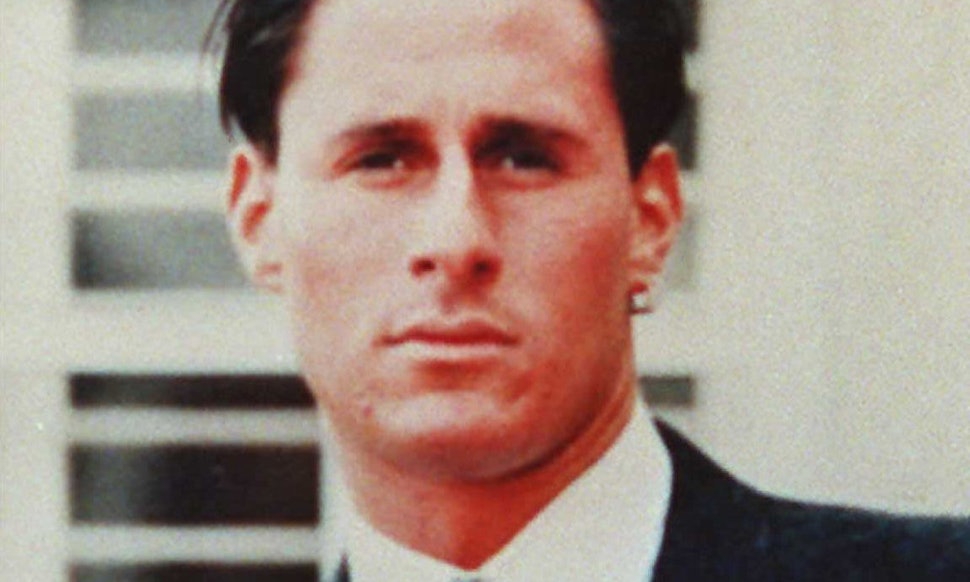 FILES/AFP/Getty Images
The trial of the People v. O.J. Simpson may have concluded over 20 years ago with the acquittal of O.J. Simpson, but the highly publicized case has retained the public's interest even after all that time. Between FX's American Crime Story miniseries, ESPN's five-part documentary series O.J.: Made in America, and Reelz's Monday night lineup which includes Kardashian: The Man Who Save O.J. Simpson and National Enquirer Investigates: O.J. Simpson, the trial has been brought back into the public eye in a big way. However, Simpson, as well as the two murder victims, were already known by many because of their own fame. In fact, one had been on television, but which dating show was Ron Goldman on?
Well, in 1992, Goldman appeared on the Fox dating series Studs , similar to other famous dating shows The Dating Game and Love Connection, according to The Post Game. In the series, two "studs" would go on dates with three women, then they would be asked a series of questions about each date. For each answer they matched with the ladies, they would receive a heart and the stud with the most hearts at the end won. Then, at the end of the game, each woman picked which of the studs they would like to go on another date with, and if the stud predicted which woman chose him, the pair would win a date paid for by the show. (If both men correctly predicted, then the man with the most hearts won the date.)
So, Goldman appeared as one of the studs on Studs, but he didn't end up winning the show. I did, however, find a clip of his appearance on Studs in which he's introduced as a "23-year-old tennis pro." Technically this is correct since Goldman worked as a tennis instructor while living in California, according to the L.A. Times, but it sort of misconstrues that fact to make it sound like he is a professional tennis player — oh, dating shows and all their wild antics.
Still, the clip also shows the end of the show in which Goldman fails to win the game, though he does win a kiss. Although Goldman correctly predicted one woman to choose him, the other stud, Anthony, did as well, and he had more hearts so Goldman wound up the losing stud. If you'd like to see what Goldman was like in his appearance on Studs, check out the clip from the episode:
cfscfs on YouTube
The clip is, of course, a major throwback to the early '90s and a lighter aspect of Goldman's history in the public eye. Plus, it offers those who have been interested in the case a chance to know more about Goldman — or, at least, what he was like while competing for a free date with one of the Studs' female contestants.