Where To Shop The Tarte x Shayla Contour Palette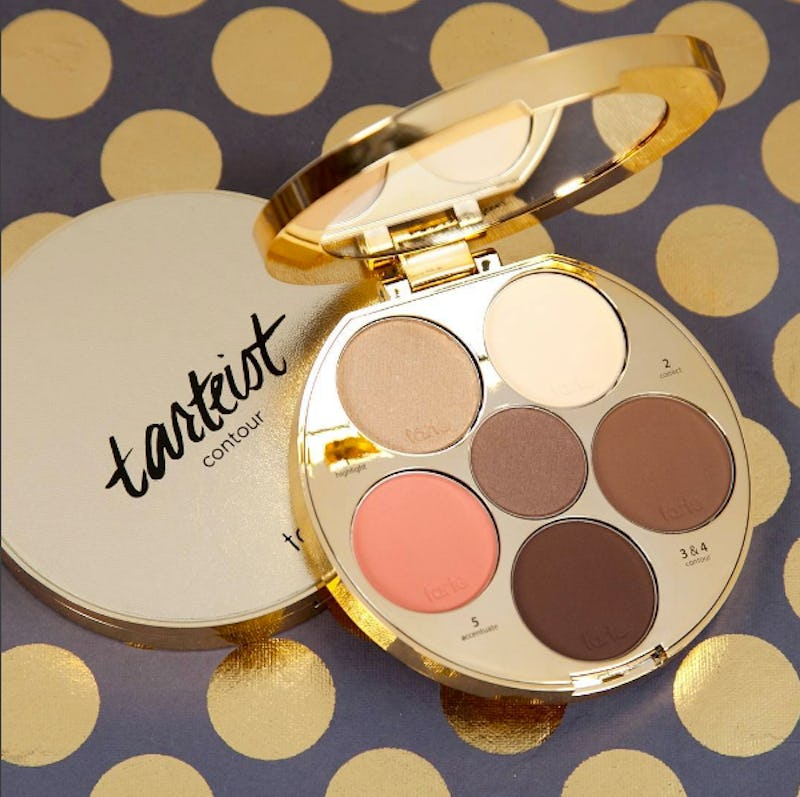 Today's big beauty news (other than the latest from Kylie Cosmetics), was the amazing announcment that Tarte Cosmetics teamed up with beauty vlogger Shayla on an new Tarteist contour palette. It's big news for the YouTube vlogger, who's collaborating with Tarte on the second Tarteist contour product, and her fans are totally pumped to get their hands on a product endorsed by the vlogger. The palette will be released soon, but where can you by the Tarte x Shayla contour palette when it hits stores? I've got the answer.
Instagram beauty account Trendmood reported (along with the official release date) that the palette will go on sale on Tarte's website on Sunday, June 19 at 5 p.m. PST. That's so soon, everyone! And the best part? It's a weekend sale, so if you work during the week, you won't have to hide your browser while constantly refreshing the website to make sure you get one of the palettes. #Priorities.
Tarte will be the official first retailer, but the palette is also going to hit Sephora next month as well, according to a tweet Shayla posted today. If you were concerned about the palette shipping outside the U.S. (Tarte currently doesn't ship to other countries), you'll be able to get your palette at Sephora in July. And trust me, you're going to want this palette.
How amazing does it look? It's really similar to the original Tarteist contour palette, but commenters and Twitter users have already commented that the shades look like they're designed for darker skin tones.
It's totally going to be a new staple.
Here's Shayla's confirmation that it's going to be available at Sephora in July. She's been answering lots of fan questions on Twitter, and the responses so far are amazing. People are really excited about this palette, and it seems like Shayla is too.
It's always fun to see a deserving person release a really cool new project like this. So, mark your calendars and get ready to hit purchase on Sunday, June 19.
Image: tartecosmetics/Instagram