This Campaign Sheds Light On Financial Abuse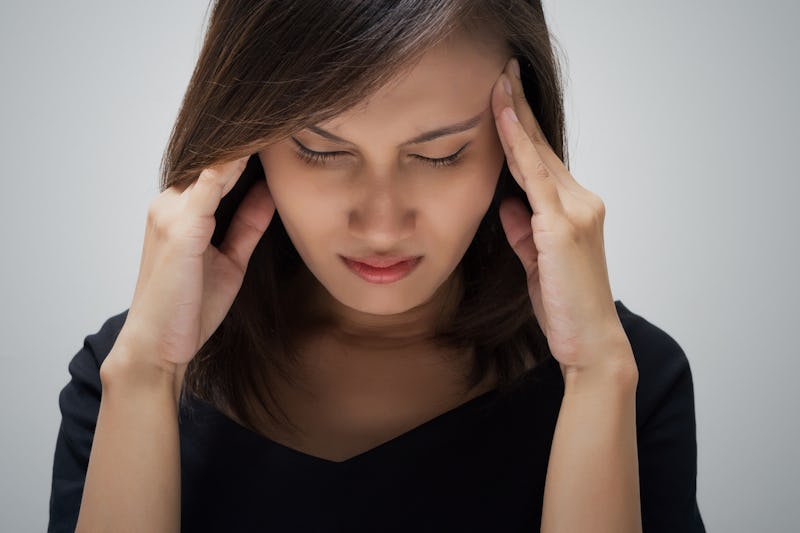 When women are stuck in abusive relationships, people who don't understand the situation often ask why they don't just leave. But many things might be keeping them captive — including, as the "Free To Walk" campaign from Allstate Foundation Purple Purse shows, money. The campaign aims to raise awareness of the widespread problem of financial abuse — manipulating an intimate partner through money — and collect donations to help women break free from these often hopeless-seeming situations.
According to the Center for Financial Security, 99 percent of women in abusive relationships are victims of financial abuse. This abuse tactic can include limiting a partner's access to money, controlling their spending habits, or guilting them into giving the abuser money, according to the National Network to End Domestic Violence.
To show what financial abuse can look like, the Free To Walk campaign includes a film called "America's Largest Prison Break," which depicts a woman escaping from a house where she's being abused. The video is based on the true story of a woman named Lori, Allstate Foundation Purple Purse tells Bustle over email. For two years, Lori collected small amounts of change from the grocery stores and hid them in tampon applicators until she had enough to leave her husband. Her story demonstrates how hard it can be to leave an abusive relationship, since abusive partners keep tabs on their partners' spending, possessions, and lives. "Help fund the largest prison break in America," text at the end of the film reads.
"Making financial abuse part of the national domestic violence conversation and educating people on the power of financial empowerment will help break the cycle of domestic violence," Lori said in a press release emailed to Bustle.
Domestic violence is more common than breast cancer, lung cancer, and ovarian cancer combined, with one in four women experiencing it during her lifetime, according to the Center for Disease Control. Yet 1200 calls per day to domestic violence shelters and organizations go unanswered, and 78 percent of Americans don't even know about financial abuse, according to Purple Purse.
"Financial abuse is the weapon of choice for abusers, and it's just as effective as a lock and key in controlling a victim," said Vicky Dinges, senior vice president, Corporate Responsibility, Allstate Insurance Company, in a press release. "Without financial resources, victims remain trapped in homes that feel more like prisons."
Domestic violence can take many forms, and combatting it requires an understanding of the myriad ways abusers hold their victims captive. If leaving were simple, after all, nobody would be in an abusive relationship. Hopefully, through this campaign and others, we can help end the stigma associated with staying in an abusive relationship and provide victims with the resources they need to get out safely.
Image: Fotolia