How To Surprise Your Partner Based On Their Sign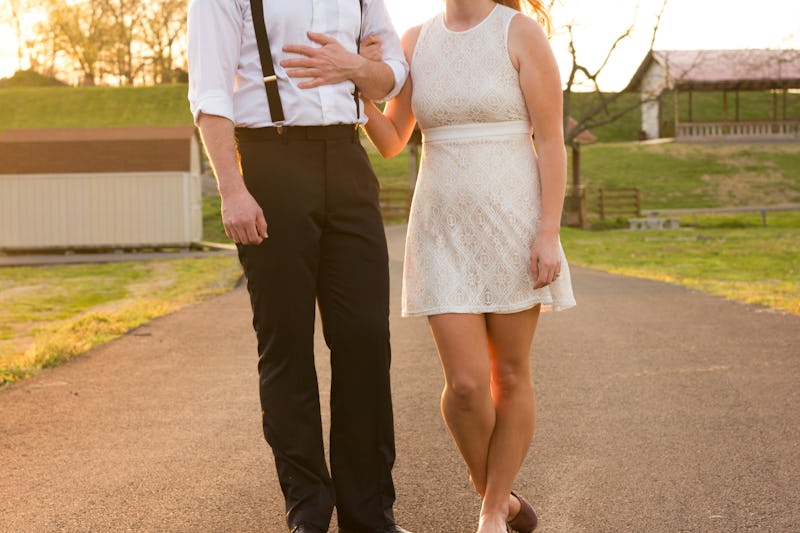 Want to do something nice for your bae but don't know where to start? A surprise date is a romantic gesture, but the planning can be especially stressful. When trying to decide on an activity that would most impress and delight your partner, why not ask the cosmos?
Whether you believe in the power of the stars or are convinced that it's just a bunch of magical thinking, there is no arguing that using astrology as inspiration will give you some clear guidance. The movement of celestial bodies can affect us on a deep personal level, and it's uncanny how the Zodiac can predict personality (after dating Virgo after Virgo, I should know). Even as a skeptic, there is no shame in using this ancient tool to your advantage.
Treat your partner to their ideal date (according to their sign) and show them just how much you love and appreciate them. A romantic getaway, picnic in the park, or a skydiving adventure can all be fun for different reasons, but while a Leo might be hankering for a day of adrenaline-pumping activity, the Capricorn may desire a zen experience. Show your partner that you know what they need deep down by looking into their star sign. Here are some top picks for romantic dates according to your partner's Zodiac:
Aries: A Sailing Adventure
Active Aries has a need for speed. This fire sign enjoys competition and personal sports, so grab their boat shoes and get their adrenaline pumping on the open water. Aries will feel energized as the bow of the vessel slices through the waves. Working together, pulling and tightening ropes to guide the ship, with the sea air whipping through their hair your bae will feel confident, in control, and alive. To add a romantic spin, be sure to grab a couple drinks at the pier after and watch the sunset.
Taurus: Test Your Culinary Skills
Make the evening special for your Taurus partner by choosing a fun recipe you can make together. Have all the fresh ingredients waiting for them, light a few candles, and turn on some smooth jazz. Let the sensuous nature of food spark some romance, as you work together to make the most delicious dinner in human history. This earthy sign is very tactile and creative, so choose a recipe that speaks to that — like rolling out homemade pasta. Add some fresh herbs, and voilà, you have romance on a plate. But for the night to be truly flawless, it's your job to wash the dishes.
Gemini: A Concert
Geminis can be difficult to pin down. At once fun-loving and thoughtful, their two-sided personality keeps their lovers guessing. At one moment they are serious and the next they are ready to party. If you are confused about how to best surprise this vivacious sign, concert tickets are a great solution. Geminis are extremely fond of music, and have varied tastes. The only tough decision is if you want to surprise them with a relaxing concert in the park, or a show that will have them dancing all night long.
Cancer: A Museum Date
Surprise the sensitive Cancer with a pleasant day wandering through a museum. Walk the impressive halls and appreciate the hushed beauty of the art. Cancers can be fairly emotional so you don't want to do anything too taxing on their special day. After taking in all that culture, treat them to lunch and a walk in the sunshine.
Leo: A Trip To The Theater Or A Comedy Show
To entertain your Leo partner, give the gift of theater tickets. This fire sign has a flare for the dramatic themselves and loves to have a good time, so pick a show that is fun and exciting. A rollicking musical, or a hilarious comedy that will have them ROTFL will delight and inspire your bae. Just don't be surprised if your Leo lover is tempted to jump on that stage and show off their acting chops.
Virgo: A Trip To A Fancy Bookstore
Virgos love looking for that first-edition. The smell of old books, the beautiful cover art and the wealth of knowledge hidden in the many pages speaks to them on a personal level. Those born under this earth sign appreciate curling up with a good book more than anyone, and are on a continual quest for knowledge. Buy your analytical lover the novel of their choosing and watch them light up.
Libra: A Picnic In The Park
The outdoorsy Libra loves nothing more than to savor some sunshine and good conversation. Delight your Libra lover with a pleasant park picnic, and give them a chance to unwind and enjoy the nice weather. Watch clouds roll across the sky as you chow down on some fresh fruits and cheeses. Libras appreciate the beauty and peacefulness of nature, so stretch out on the grass (with a thermos of wine perhaps?) and listen to the bird songs while you work on that tan.
Scorpio: Trivia Night
What do Scorpios love more than flowers, chocolate, and long walks on the beach combined? They LOVE being right. This water sign has a thirst for knowledge and probably spends their free time memorizing facts. Turn off their NPR for a second so that you can give your assertive partner the gift they really want — wrecking at trivia and winning that bar tab grand prize!
Sagittarius: A Sudden Vacay
The energetic Sag longs for adventure and excitement. Sitting at a desk all day can make this fire sign antsy so to satisfy their wanderlust tell them to pack a bag. It doesn't matter where you go or what you do on the trip, the archer just wants to explore and try new things.
Capricorn: Spa Day
Treat your practical Capricorn to a day devoted to relaxation. While they may be the consummate young professional in their day-to-day life, this earth sign could definitely use some TLC. Melt away their stress with a massage, and send them to the steam room so they can sweat out all their worries. They will leave feeling rejuvenated and calm, which is fairly rare for a Capricorn.
Aquarius: Yoga Retreat
The independent Aquarius loves to be stimulated mentally and physically. Give your bae the quiet time necessary for deep thought and meditation by taking them on a relaxing yoga retreat. You may even leave feeling one with the universe and connected on a deeper level. Not bad for a weekend getaway.
Pisces: Painting Party
Artistic Pisces will excel at any paint-and-sip event. They will be happy to let their creative juices run free in a relaxing social environment. The instructor may be pretty good at coaching the class towards honing their skills with acrylics, but don't be surprised if your bae turns out a masterpiece by the end of the night. Keep the pinot noir flowing and passionate Pisces will channel their inner Renoir.
Images: Unsplash (1, 2, 3, 4, 6, 7, 8, 9, 11), pexels (5, 10, 12)