The Next Kylie Cosmetics Restock Is Happening Soon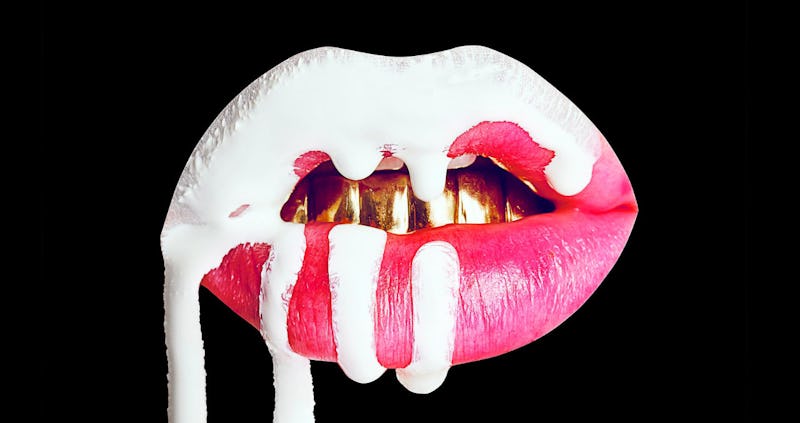 Kylie Cosmetics fans, you're up to bat. If you've swung and missed the past few restocks of that lipstick or gloss you've had your eye on, your lucky day may be nearer than you'd expect. So when will Kylie Cosmetics restock everything next? Set your alarms.
Kylie Cosmetics will restock its entire line on Thursday, June 16 at 11 am PST, according to her Twitter. All 16 shades of matte liquid lipstick, metal matte liquid lipstick, and pigmented glosses will be available. This is a huge restock with everything up for grabs, so set an alarm, set some goals, and stay focused. The website suggests never refreshing your browser to avoid losing your place in line at check out — just stay patient! And pray to the makeup Gods, because you'll probably need it. According to Jenner's Snapchat, there's usually 150,000 shoppers online at once during a restock.
But by the looks of things, you're likely to get lucky this time. The last restock last week debuted Dead of Knight, her matte black liquid lipstick, for the first time. The new color was available for a whole 30 minutes. That's roughly the equivalent of 7 years in Kylie Cosmetics time. It looks like the beauty brand finally has some stock under its belt, and that could go well for you. Another FYI: During the last restock, both the matte metal and gloss bundles were the first to go. (If those products are where your heart lies, make sure to snatch them up quick.)
Even more exciting news?! On Thursday, Kylie's metal matte black KyMajesty will debut.
Rejoice!
May the Internet Gods be ever in your favor, Kylie Cosmetics fans.
Image: Kylie Cosmetics