Asia McClain Opens Up About That Adnan Syed Letter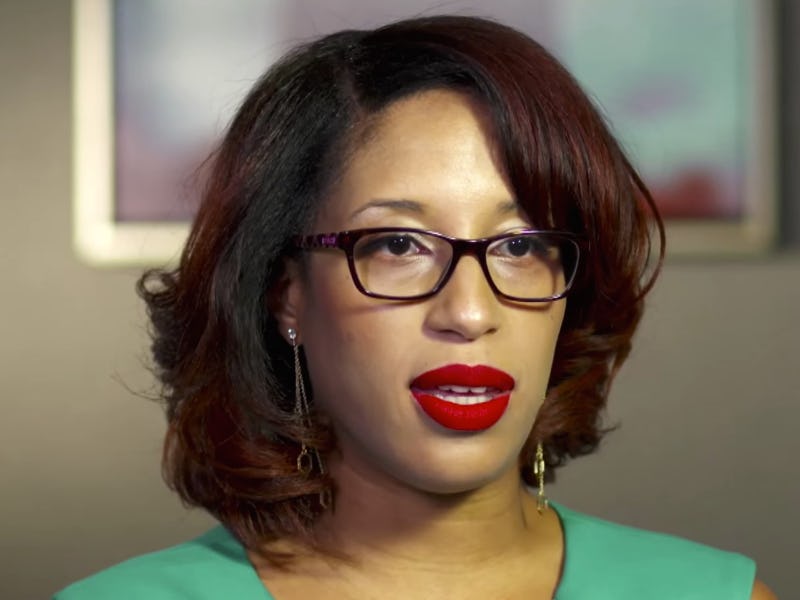 Anyone who listened to Season 1 of Sarah Koenig's podcast Serial about Adnan Syed's conviction for the murder of his high school girlfriend Hae Min Lee was at least partially intrigued by the letter Asia McClain wrote where she claimed she was with Syed in the library the day Lee was killed. Tuesday's Investigative Discovery (ID) special Adnan Syed: Innocent or Guilty?, used footage from a recent Good Morning America interview with Asia McClain — now Asia McClain Chapman — where she talked about the letter and testifying all these years later.
McClain first spoke out about Syed during Serial, after hearing the first episodes. She ended up giving an interview to Koenig for the massively successful podcast. (McClain has also since written a memoir about her involvement.) A day after Syed was initially arrested, McClain wrote a letter to him in jail saying, "I'm not sure if you remember talking to me in the library on January 13th, but I remember chatting with you." McClain offered to meet with Syed's lawyer in the letter since she believed she was with Syed during the time that the defense claimed Syed murdered Lee. McClain was never called to testify during Syed's murder trial, according to The Daily Mail. Although Syed was sentenced to life in prison, his new lawyer, Justin Brown, was able to reopen his case with a post-conviction hearing that occurred in February 2016 — and this time featured McClain on the stand, according to The Baltimore Sun.
McClain didn't specify during the GMA interview whether or not she thinks Syed is guilty or innocent, but she did discuss her memories of their alleged conversation in the library in 1999, which she claims included speaking about Lee. "Do I think Adnan killed Hae? Honestly, I couldn't tell you," McClain said in the interview. "By coming forward, I hope that I was able to provide enough information to the judge for him to be able to make a rational decision. Whatever that might be is in his hands."
The judge still hasn't ruled from that February hearing if Syed will get a new trial, so the public may never fully know what exactly happened back on that day in January 1999.
Editor's Note: This post has been modified and updated.
Images: Investigative Discovery (3)