The Best Twitter Reactions to 'Sharknado'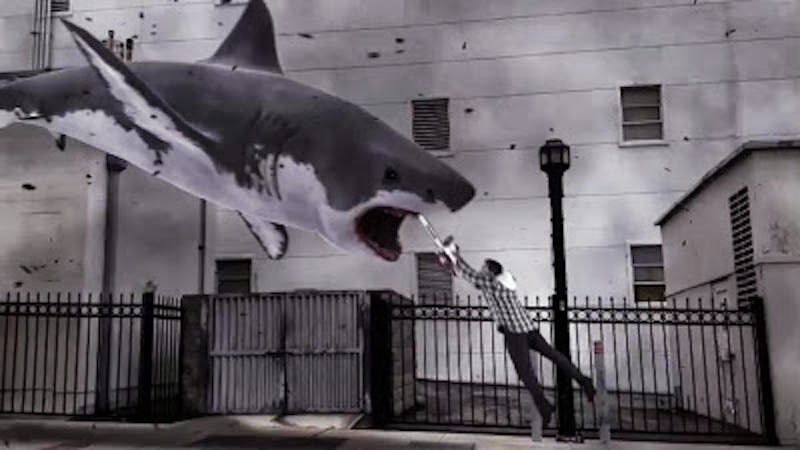 Even if you weren't watching Syfy's original movie, Sharknado — about, you guessed it, the world coping with the fearful invasion of Tara Reid... and some tornados filled with sharks — chances are you heard about it. After all, celebrities and aficionados of terrible thinks flocked to Twitter to share their thoughts on the film, which also featured the likes of Ryan O'Neal and Ian Ziering. (Or, as I like to call him, the poor man's Paul Logan.) Just check out this social media graphic, which shows that over 5,000 tweets per minute were dedicated to the film at its peak hour Thursday.
But what was the general takeaway of Sharknado? Well, that it was, predictably, very, very bad. And that it's likely to not be a one-time phenomenon. Read the tweets below and ask yourself: Are you ready for Sharknado vs. Sharktopus?
Image: Syfy