'Finding Dory' Just Broke A Massive Record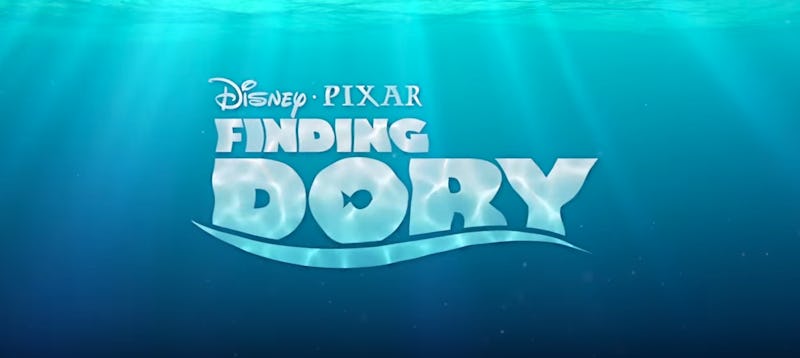 While the nitty gritty details of box office sales aren't always the most riveting material, this particular weekend is an exciting one for anyone who enjoys fish, Pixar, Ellen Degeneres, or any combination of the three. You see, while The Wrap relayed that on Friday Finding Dory was marked as the record holder for "biggest single day at the box office for an animated movie," it's not beat that impressive record. According to The Hollywood Reporter , as of Sunday, Dory can now boast that at $136.2 million, it had "the biggest domestic opening of all time for an animated title." If you haven't seen the movie yet, you should probably get on it, considering you might be the only one who hasn't.
That's a huge amount of success, and Finding Dory's title character deserves all the recognition she can get. Sure, she's fictional, but for the past 13 years, Dory has provided an endless amount of entertainment to audiences. It may sound silly, but knowing the animated character has caused us all to be better people.
I never thought as a 25-year-old woman I'd be looking to a fictional fish to model my life against, and yet, here I am. Dory deserves her place atop the pedestal on which she's been placed. Here are nine reasons why Dory's success is so very deserved.
1. Dory Is Accepting
While Marlin was leery of faraway fish he didn't know, Dory was open and eager to not only get to know them, but learn more about their way of life. By, you know, speaking very poor "whale."
2. She Is Also Inspirational
Simply the best.
3. ...And Motivating
We could all take this advice.
4. She Is The Poster Child Of Perseverance
She never, ever, ever gives up.
5. She Puts A Name To Cute Aggression
Very important for those of us who call our animals nonsensical terms of endearment as we clench our fists because we aren't sure how to deal with that level of cute.
6. She Is Unfailingly Polite
Manners matter.
7. But That Doesn't Get In The Way Of Her Getting The Job Done
Or making sure someone else does it. Whatever. The point is, it gets done.
8. She Uses Her Weaknesses As Strengths
In doing so, she saves the whole day.
9. She Is A Good And Loyal Friend
And teaces us how to be so by example.
Swim on with your bad self, Dory.
Image: The Ellen Show/YouTube