The Tarte x Shayla Palette Is Sold Out But...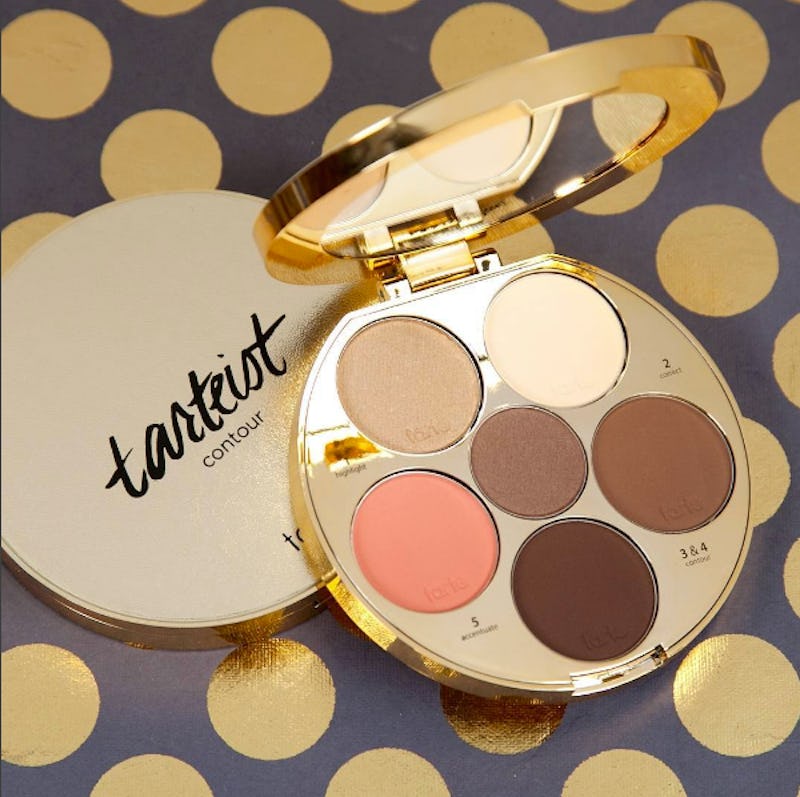 Sold out doesn't always mean gone for good, even when we're talking about limited edition and highly sought-after mashup palettes in the makeup world. The Tarte x Shayla Contour Palette, a collab between the brand and the makeup vlogger Shayla, has sold out already via an advance sale at the Tarte site. The palette, designed specifically for sculpting, contouring, and highlighting darker skin tones but which has multiple uses, features six circular pans of unique, flattering, and super lovely shades in a mirrored, gold case. It landed quickly via the brand this weekend. I mean, with such gorge colors and packaging, it seemed like a foregone conclusion that this baby would go bye bye and be scooped up on the quick. And it did. Is the Tarte x Shayla palette being restocked?
Yes, it is and at multiple retailers, actually. Tarte confirmed via an Instagram post — because where else?— that it was working on restocking the palette on its own site. The brand also reminded customers, fans, and Tarteists that the palette will be stocked via Sephora.com and Ulta.com soon. So there are other places and chances to purchase it.
Below is the post confirming the initial advance sell out and the future status.
Note the details and intel in the caption. Observe the Tarte x Shayla palette in its full, open case glory, below.
It's a stunner, isn't it? You have a highligter, corrector, contouring shades, and an accentuator.
Here's another up close and personal peek.
Also, Trendmood noted an on-sale date in its Tarte x Shayla palette post. I screen grabbed the caption of that post and included it below, which indicates that the palette will be available on July 4 via the Sephora site.
That's all the essential intel on the Tarte x Shayla palette. It's limited edition, which increases its "must have" status, too.
Before you go, peep this video of Shayla herself playing with the palette, which can also be used on the eyes to create a bronzy or nude smoky eye look. #MultiTasking.
Images: Tarte Cosmetics/Instagram (3); Makeup By Shayla/Instagram (1)