Kylie Has Two New Blue Shades Coming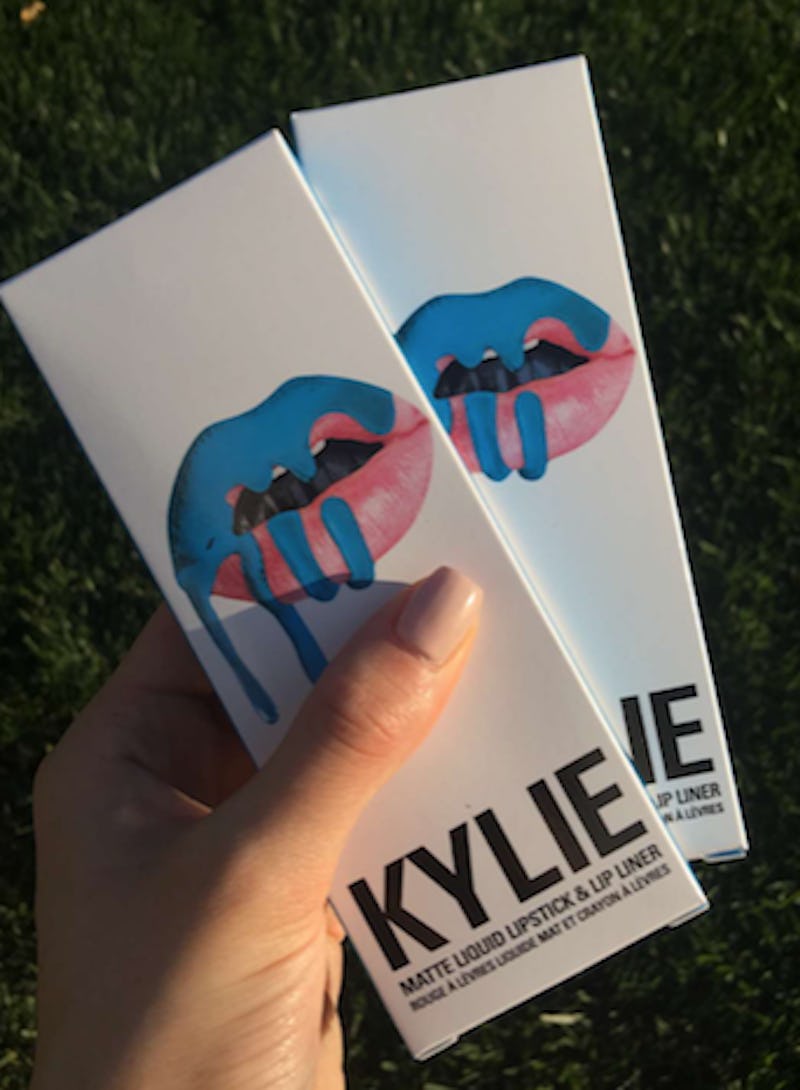 When we least expect it, here come two new Kylie Cosmetics Lip Kit shades. What's more? It's two of Jenner's boldest shades yet. Jenner announced on June 20 (via Snapchat of course) that her next two shades will be Skylie and Freedom — one light blue and dark blue shade, just in time for the Fourth of July. How patriotic of her!
The boxes of the blue shades even got a revamp, as the iconic logo now has blue gloss dripping from the Kylie lips. Jenner mentions in her snaps that Skylie was inspired by none other than her sky blue Ferrari. The two blue shades will be available beginning on June 24, according to Jenner's snap story.
Of course, the lip kit creator looks fab in both of the shades, which will no doubt spark other lip lines to create similar colors. Jenner loves to tease her fans on Snapchat, as she continues to show glimpses of the boxes and lip colors, calling them her "new children," because it's obvious she's poured her heart and soul into the lip kits since day one!
If you haven't been able to snag a lip kit yet, June 24 might be your chance to get one of her brightest and boldest colors yet!
Here's a look at Skylie:
Here's the first look at Freedom:
Love, love, love the inspiration, Kylie!
So. Pretty.
Set your alarms, guys! Friday can't come soon enough.
Images: kylizzlemynizzl/Snapchat