Kat Von D Serpentina Palette Swatches Are Gorgeous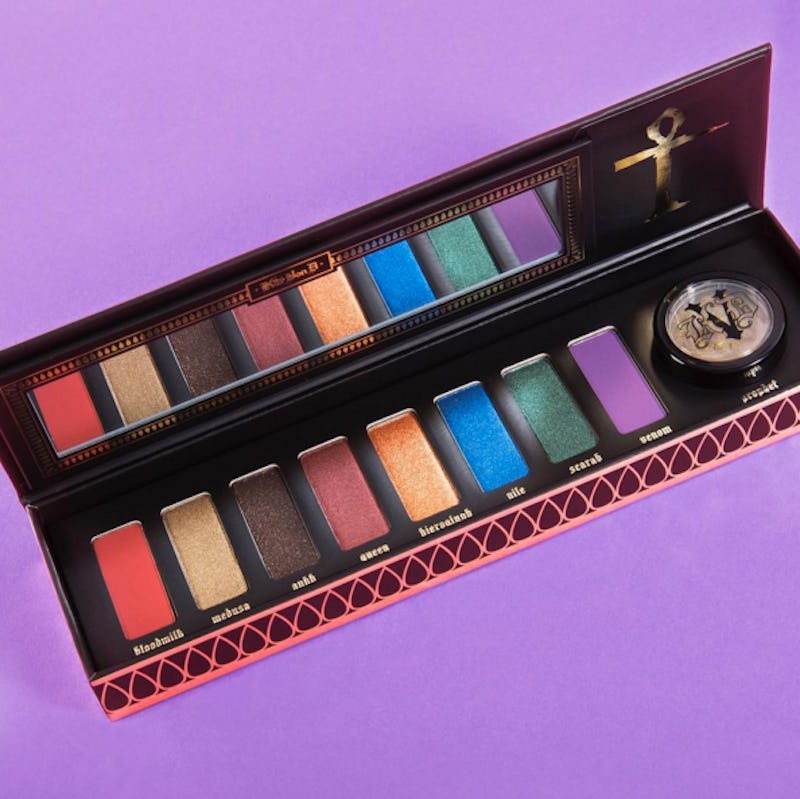 Notorious for her highly pigmented liquid lipsticks and smudge-proof tattoo liner, Kat Von D has become a true force to be reckoned with in the beauty world. The tattoo artist turned beauty guru seems to come out with a new incredible beauty product every month, but her latest launch has got to be the most exciting of them all. Swatches of Kat Von D's Serpentina Palette have finally arrived, after what seemed like endless teasers on social media.
The highly anticipated palette has already gotten a ton of hype. Comprised of six metallic shades, two matte colors, and one loose pigment all in stunning jewel tones, the palette is literally to-die for, so it's no wonder the excitement is at an all-time high. We may now know what the colors are and have the seen them in their packaging, but viewing the pigments on the skin is a whole different ball game. Thankfully, beauty blogger TrendMood has provided us with swatches of all nine shades on her Instagram, proving that they are just as gorgeous once applied as they look in pictures. The shimmery tones which come in gold, brown, red, orange, blue and green, really glisten, while the mattes embody a bold, stain-like finish.
Check it out.
As you can see, the formulas are highly-pigmented, the finishes are superb, and the colors are vibrant. What more can you ask for?
So stunning. I need this palette immediately.
The Serpentina palette drops on July 5, and it really can't come soon enough.